The perfect gift for the pet lover in your life
Frisco Personalized "Woof" White Coffee Mug, 11-oz
Are you looking for the perfect gift for your husband or wife? Who wouldn't want seeing their amazing pet every single day looking them in the face as they drink their morning tea or coffee? This is a great conversation starter and also a unique gift. This is a gift that keeps on giving.
I have worked with pets my whole life and worked at Petsmart for a long part of my career. I have teamed with Chewy.com which is owned by Petsmart to find innovative and fun pet items for the local community. This item is currently on sale and the holidays are approaching.
This cute mug is easy to personalize and is inexpensive to boot! Click the personalize now button and add a few photos of the pet. It is a very simple process and customers are giving it five stars on arrival. Take a look at this real photo below courtesy of chewy.com.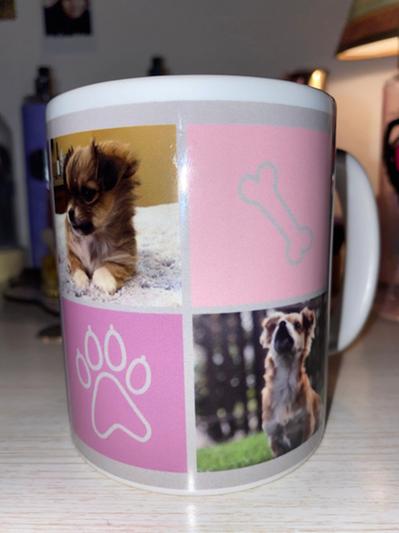 Wow this is beautiful