Christmas Shirt Custom Name Christmas Tee Gift for Moms Kids Names on Marshmellows Gift for Grandma Personalized Holiday Gift From Grandkids by 3DCandleCreations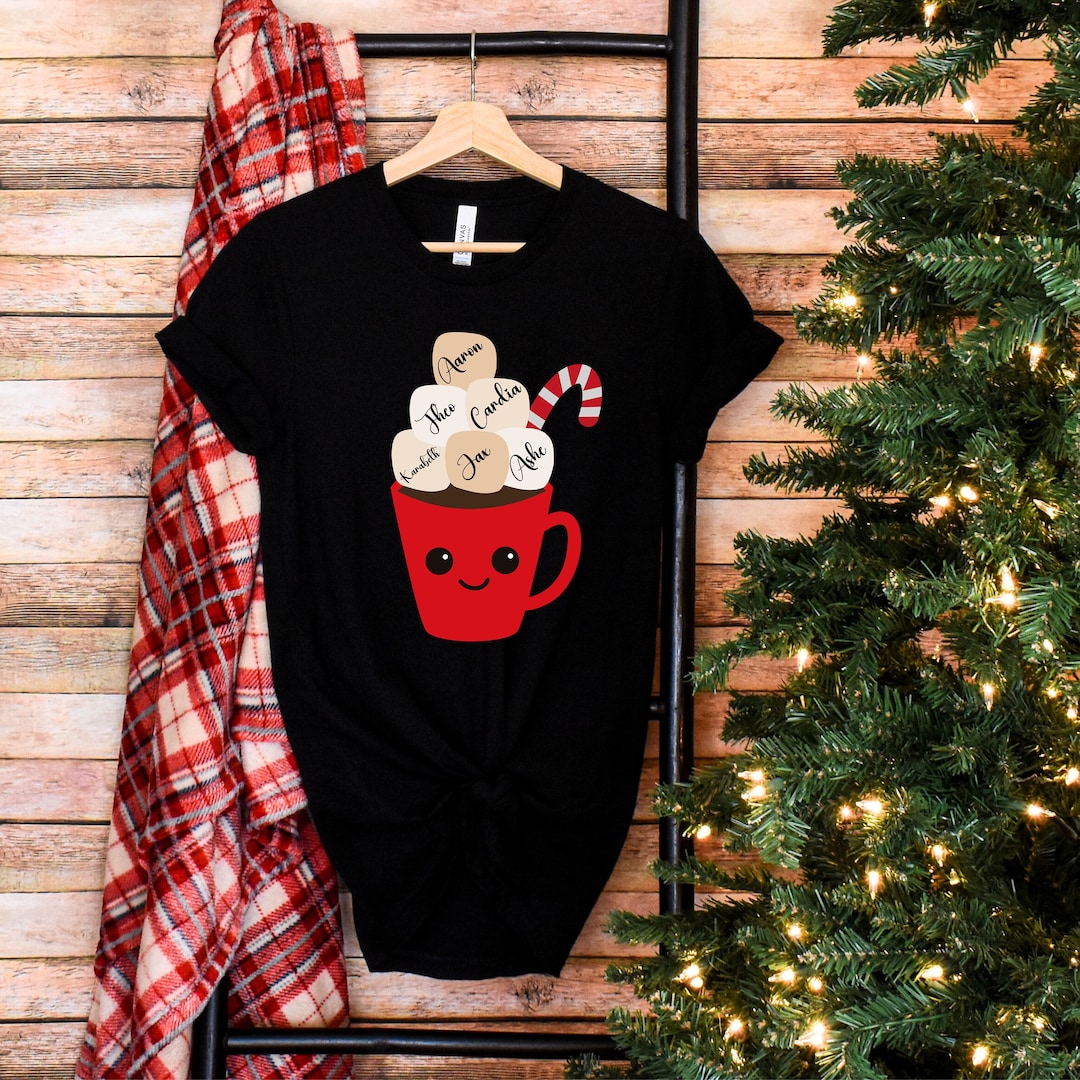 18.00 USD
Christmas Shirt Custom Name Christmas Tee Gift for Moms Kids Names on Marshmellows Gift for Grandma Personalized Holiday Gift From Grandkids
Add a sprinkle of holiday magic to your wardrobe with our Custom Name Christmas Shirt! This festive tee is the perfect way to celebrate the season, and you can make it even more special by adding your loved ones' names to the adorable marshmallows on the kawaii-style cocoa mug design. Whether you're a proud mom, a doting grandma, or simply want a unique personalized gift, this shirt is a heartwarming choice.
Here's what makes our Christmas shirt a must-have:
- Cute and cheerful kawaii-style cocoa mug design
- Option to personalize by adding your kids' names to the marshmallows
- Available in both t-shirt and sweatshirt styles
- High-quality fabric for comfort and durability
- Available in a range of sizes for the perfect fit
To make your shirt uniquely yours:
1. Specify the names you'd like to add to the marshmallows.
2. Choose your preferred shirt style: t-shirt or sweatshirt.
3. Select the size that fits you best.
4. Click "ADD TO CART" to bring a touch of holiday joy to your wardrobe.
Whether you're wearing it for a cozy holiday gathering, spreading cheer around town, or simply enjoying the festive season, our Custom Name Christmas Shirt will keep you feeling warm and merry. Thank you for considering 3D Candle Creations for your personalized holiday attire. 🎄🎁🎅
Step 1: Add to Cart
- Explore our wonderful collection of handmade creations 🎨.
- Click the "Add to Cart" button on the item you desire.
Step 2: Personalize and Customize (If applicable)
- In the "Add Your Personalization" section during checkout or "edit" area 📝, share your customization preferences.
- Specify colors, sizes, or any special requests you have in mind if your order offers this.
Step 3: Complete Your Order
- Review your order details 🧐.
- Click "Proceed to Checkout" to enter your shipping information.
- Select your preferred payment method 💳 and confirm your order.
- Once your order is processed, you will receive tracking information to keep you updated on its delivery status.
That's it! Get ready to enjoy your order, tailored just for you. If you have any questions or need further assistance, feel free to reach out to us. 🌟
http://dlvr.it/SypDry