Personalized Building Block Notebook Boys Blocks Notebook Kids Journal School Supplies Gift for Toddler Hardcover Custom Name Gift Child by 3DCandleCreations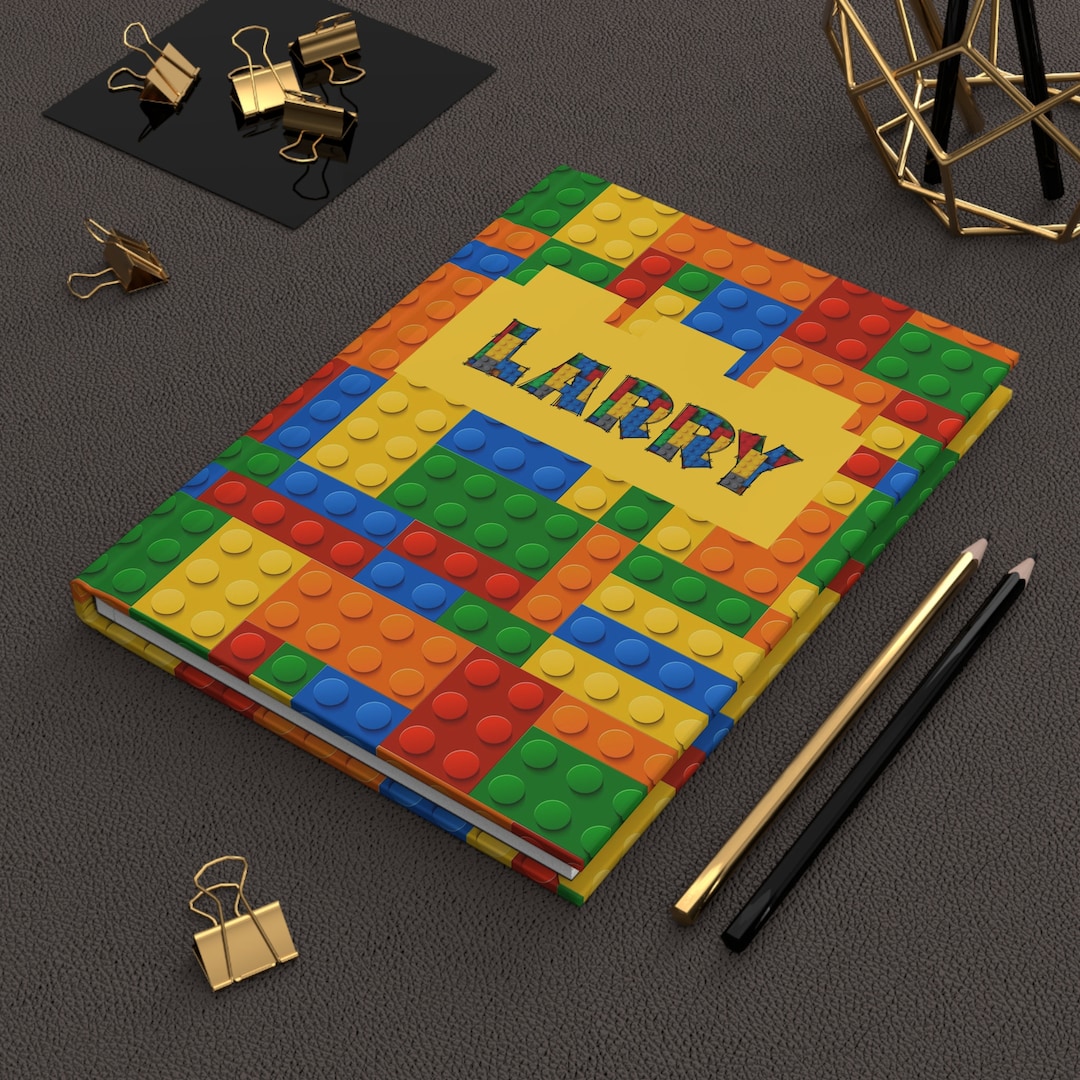 24.00 USD
Personalized Building Block Notebook Boys Blocks Notebook Kids Journal School Supplies Gift for Toddler Hardcover Custom Name Gift Child
Introduce your little ones to the exciting world of writing and drawing with our personalized building block notebook. This colorful and vibrant notebook is the perfect gift for toddlers and kids who love building blocks and exploring their creativity.
With its hardcover and high-quality paper, this notebook is built to last and can withstand the rough and tumble of everyday use. Its blank pages provide plenty of space for doodles, drawings, and even writing practice.
The best part? You can personalize this notebook with your child's name, making it a unique and special gift that they'll treasure for years to come. Whether it's for school, art projects, or just jotting down their thoughts and ideas, this notebook is sure to be a hit with your little ones.
Order now and give your child the gift of creativity and imagination with our personalized building block notebook.
Personalize with the name of your choice. Make your everyday journaling more personal, private, and stylish with this matte hardcover personalizable journal. It is available in a 5.75"x 8" size and has 75 lined single pages. This sturdy hardcover journal has art on the front and on the back covers.
There is a matte laminate coating on the cover.
Full wraparound print
75 lined single pages
Matte finish
Case wrap binding
Note: 0.5"x0.5" production barcode visible on the back cover
No Cancellations or Refunds
Some items are finished by our production partner. They will ship from the location that is closest to the destination
Step 1: Add to Cart
- Explore our wonderful collection of handmade creations 🎨.
- Click the "Add to Cart" button on the item you desire.
Step 2: Personalize and Customize (If applicable)
- In the "Add Your Personalization" section during checkout or "edit" area 📝, share your customization preferences.
- Specify colors, sizes, or any special requests you have in mind if your order offers this.
Step 3: Complete Your Order
- Review your order details 🧐.
- Click "Proceed to Checkout" to enter your shipping information.
- Select your preferred payment method 💳 and confirm your order.
- Once your order is processed, you will receive tracking information to keep you updated on its delivery status.
That's it! Get ready to enjoy your order, tailored just for you. If you have any questions or need further assistance, feel free to reach out to us. 🌟
http://dlvr.it/Sz03Dk