Personalized Building Block Wall Clock Boys Bedroom Decor Kids Gifts Youth Gift Blocks Custom Name Gifts for Kids Boys Nursery Toddler by 3DCandleCreations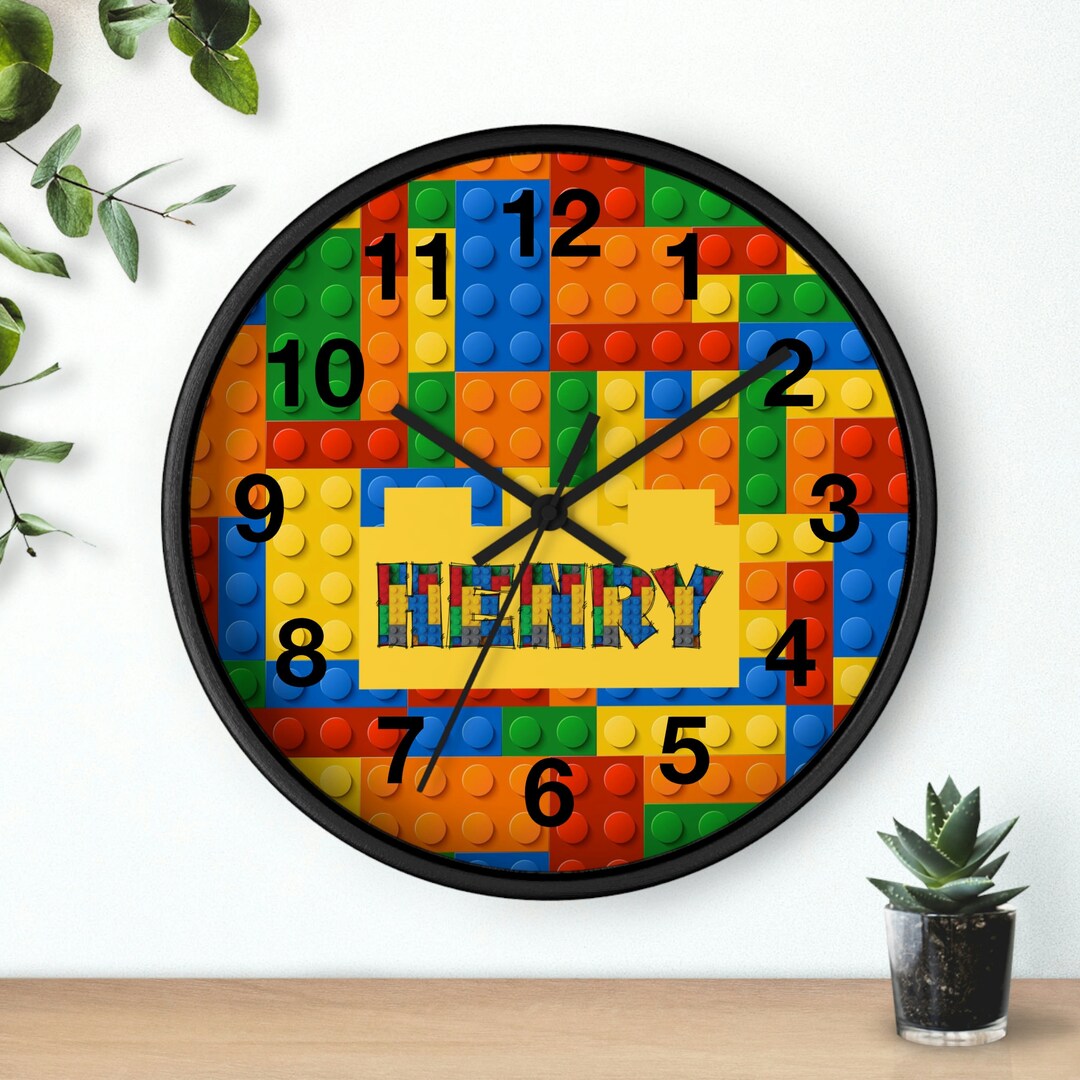 45.00 USD
Personalized Building Block Wall Clock Boys Bedroom Decor Kids Gifts Youth Gift Blocks Custom Name Gifts for Kids Boys Nursery Toddler
Elevate your child's space with our Personalized Building Block Wall Clock – a delightful addition to any room's decor that combines practicality with creativity! 🕒🧱 This unique and high-quality clock is more than just a timepiece; it's a personalized statement that adds a touch of fun to their surroundings.
Crafted to enhance their space, our wall clock offers:
• A wooden frame and plexiglass face that exude quality and style
• A pre-installed backside hook for easy installation
• Indoor use for versatile placement
• Requires one AA battery (NOT included) for hassle-free functionality
• Silent clock mechanism for a peaceful environment
• A 10-inch diameter, perfect for visibility and impact
Personalize your child's world by adding their name to this building block-themed clock. It's a wonderful choice for bedrooms, nurseries, or playrooms, and makes for a thoughtful and unique gift.
Bring creativity and practicality together with our Personalized Building Block Wall Clock. Elevate their space – order yours today and give the gift of personalized style! 🛍️🕒🎁🧱
Wooden frame
Plexiglass face
Pre-installed backside hook
For indoor use
Requires one AA battery (NOT included)
Silent clock mechanism
10 inch clock
The clocks are made to order.
No cancelations or refunds
Some items are finished by our production partner. They will ship from the location that is closest to the destination
3D Candle Creations appreciates your order!
Step 1: Add to Cart
- Explore our wonderful collection of handmade creations 🎨.
- Click the "Add to Cart" button on the item you desire.
Step 2: Personalize and Customize (If applicable)
- In the "Add Your Personalization" section during checkout or "edit" area 📝, share your customization preferences.
- Specify colors, sizes, or any special requests you have in mind if your order offers this.
Step 3: Complete Your Order
- Review your order details 🧐.
- Click "Proceed to Checkout" to enter your shipping information.
- Select your preferred payment method 💳 and confirm your order.
- Once your order is processed, you will receive tracking information to keep you updated on its delivery status.
That's it! Get ready to enjoy your order, tailored just for you. If you have any questions or need further assistance, feel free to reach out to us. 🌟
http://dlvr.it/SyyZYW