Corgi Pumpkin Spice Candle Cozy Corgi Pumpkin Spice Candle Fall Candles Home Decor Thanksgiving Dog Lover Odor Eliminator Scented Seasonal by 3DCandleCreations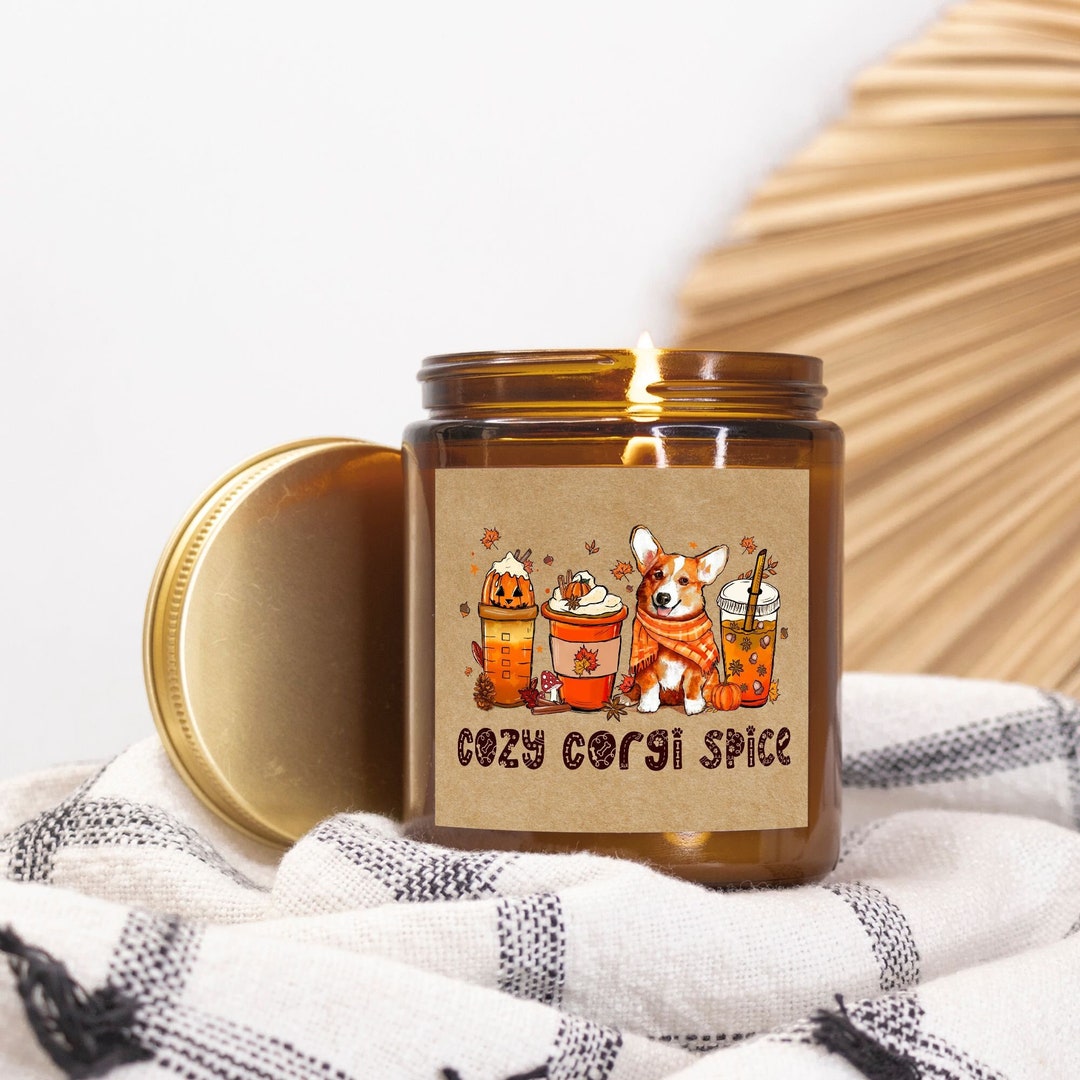 17.00 USD
Corgi Pumpkin Spice Candle Cozy Corgi Pumpkin Spice Candle Fall Candles Home Decor Thanksgiving Dog Lover Odor Eliminator Scented Seasonal
🍂 Embrace Autumn's Cozy Vibes with Our Corgi Pumpkin Spice Candle! 🎃🐾
Get ready to savor the warm and inviting scents of fall with our Pumpkin Spice candles, complete with a delightful Corgi twist! These handcrafted treasures are available in two sizes, ensuring you can fill your home with the comforting aroma of Pumpkin Spice no matter the space you're in.
🌟 Key Features:
- 🐾 Corgi Pumpkin Spice: This unique candle captures the essence of autumn with a cozy Pumpkin Spice fragrance, making it the perfect seasonal home decor and a must-have for dog lovers.
- 🕯️ Two Sizes: Choose from the 4 oz size for intimate spaces or the 9 oz size for an extended sensory experience that fills your home with the scent of fall.
- 🔥 Long Burn Time: Both sizes offer a long burn time, ensuring you can enjoy the comforting aroma for hours on end.
- 🌿 Eco-Conscious: Made from a vegan blend of coconut soy wax from renewable sources, these candles are environmentally friendly.
🌟 Why Choose Our Corgi Pumpkin Spice Candle?
- 🏡 Seasonal Home Decor: Create a cozy autumn atmosphere in your home with the warm glow and inviting scent of this unique candle.
- 🎁 Perfect Gift: Whether it's for yourself or a fellow dog lover, this candle makes a thoughtful and seasonal gift choice.
- 🚫 Toxin-Free: Our candles are free from gluten, toxins, parabens, and phthalates, ensuring a pure and safe burn for your enjoyment.
Transform your space into a cozy retreat with the comforting embrace of autumn and the adorable touch of Corgi love. Order our Corgi Pumpkin Spice Candle now and let the seasonal scents fill your home with warmth and joy! 🎃🏡🐶
Vessel Color: Amber
Lid Color: Gold
Wax Color: Natural (No Dyes)
Wick Material: Cotton (Lead and Zinc free)
Wax Material: Hand-Poured Soy Wax Made in the USA
Hand Poured
No cancellation or returns
Step 1: Add to Cart
- Explore our wonderful collection of handmade creations 🎨.
- Click the "Add to Cart" button on the item you desire.
Step 2: Personalize and Customize (If applicable)
- In the "Add Your Personalization" section during checkout or "edit" area 📝, share your customization preferences.
- Specify colors, sizes, or any special requests you have in mind if your order offers this.
Step 3: Complete Your Order
- Review your order details 🧐.
- Click "Proceed to Checkout" to enter your shipping information.
- Select your preferred payment method 💳 and confirm your order.
- Once your order is processed, you will receive tracking information to keep you updated on its delivery status.
That's it! Get ready to enjoy your order, tailored just for you. If you have any questions or need further assistance, feel free to reach out to us. 🌟
http://dlvr.it/SyPZQB