Custom Balloons (Round and Heart-shaped), 6" Photo Balloons Text Balloons Wedding Decorations Birthday Celebration Engagement Decor by 3DCandleCreations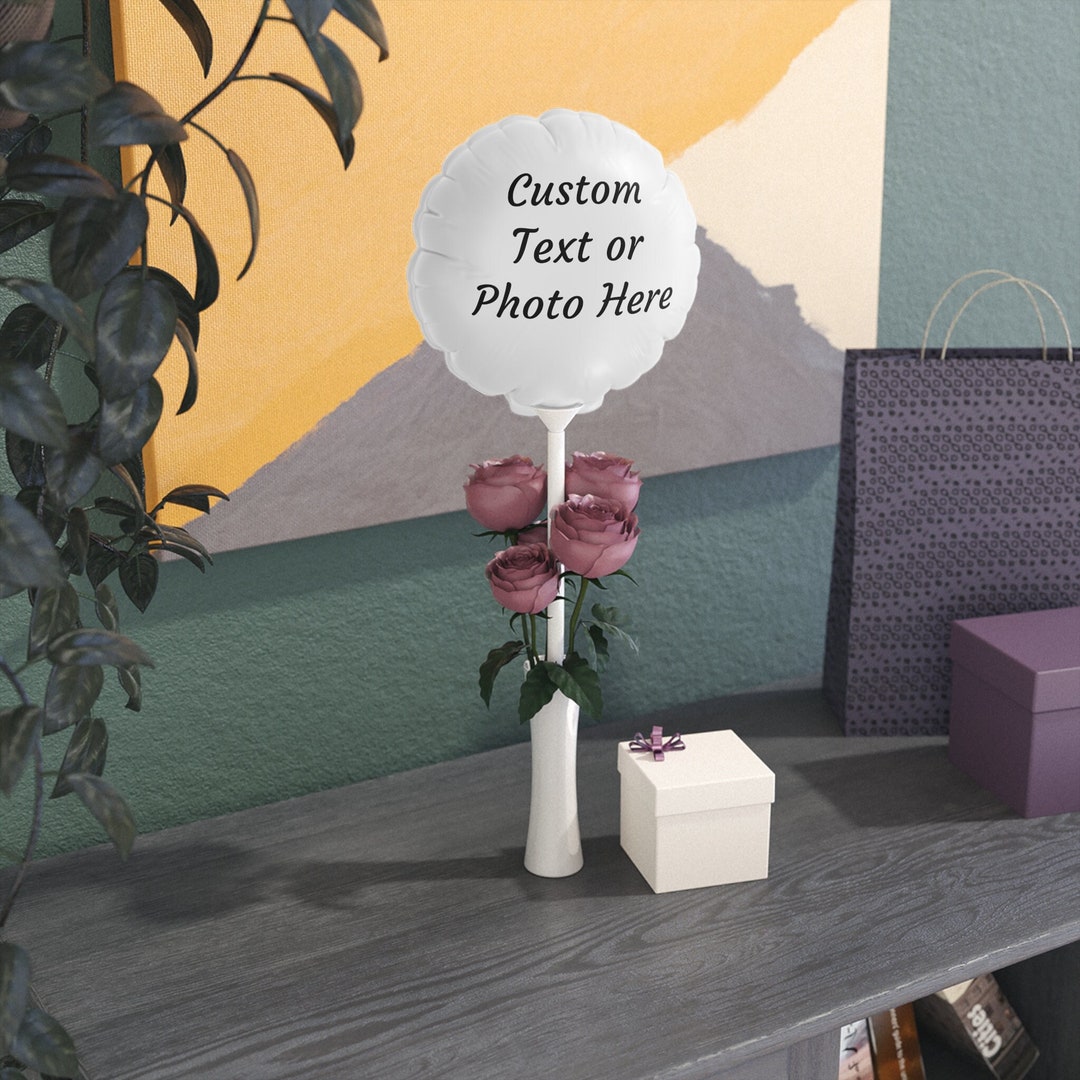 15.00 USD
Custom Balloons (Round and Heart-shaped), 6" Photo Balloons Text Balloons Wedding Decorations Birthday Celebration Engagement Decor
🎈 Make your celebration unforgettable with our "Custom Balloons"! 🥳 Whether it's a wedding, birthday, engagement, or any special occasion, these round and heart-shaped balloons will add a personalized touch to your decorations.
✨ Material: Coated mylar
📏 One size: 6'' x 6'' (15.2 x 15.2 cm)
🌟 Matte finish
🪅 Balloon stick included
🏠 Suitable for indoor and outdoor use
🎈 Inflate with air only (will not float on its own)
Add a photo to one side and text on the other or text on both sides. These balloons are customizable with colors, pictures, patterns, and more, allowing you to create the perfect decoration for your event. Spread some celebratory joy with a custom touch that will brighten up your special day! 🎉📷🎂💍
No cancellations or refunds
Step 1: Add to Cart
- Explore our wonderful collection of handmade creations 🎨.
- Click the "Add to Cart" button on the item you desire.
Step 2: Personalize and Customize (If applicable)
- In the "Add Your Personalization" section during checkout or "edit" area 📝, share your customization preferences.
- Specify colors, sizes, or any special requests you have in mind if your order offers this.
Step 3: Complete Your Order
- Review your order details 🧐.
- Click "Proceed to Checkout" to enter your shipping information.
- Select your preferred payment method 💳 and confirm your order.
- Once your order is processed, you will receive tracking information to keep you updated on its delivery status.
That's it! Get ready to enjoy your order, tailored just for you. If you have any questions or need further assistance, feel free to reach out to us. 🌟
http://dlvr.it/SyKQ9W