Custom Color Yarn Candle Choose Gift for Her Home Decor Soy Wax Candles Modern Yarn Lover Knit Crochet Lover Gift for Friend Gifts for Mom by 3DCandleCreations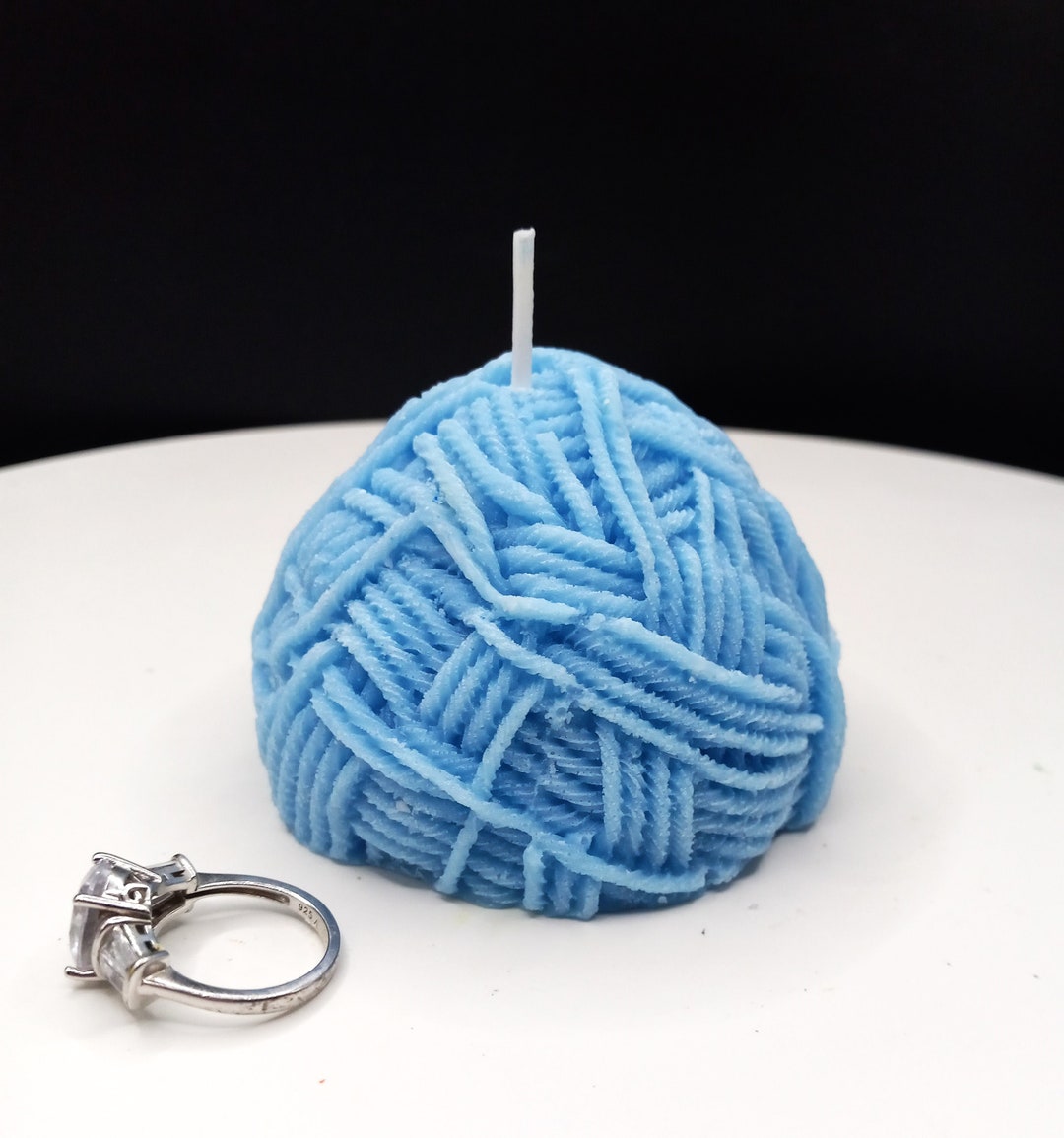 10.00 USD
Yarn Ball Candles Rope Ball Knit Crochet Ball Yarn Lover Gift for Her Mothers Day Gift Realistic 3D Yarn Ball Candle Ball of Yarn Candle
This custom color yarn candle is the perfect gift for the creative and crafty person in your life! You can choose your own color to create a unique and special candle that perfectly matches their style.
The candle is made with high-quality wax and features a beautiful and soft glow when lit, making it the perfect addition to any room in the house. Whether you're looking for a gift for a friend, family member, or just for yourself, this custom color yarn candle is sure to bring a smile to your face.
Thank you for shopping with our small family-run business! We appreciate your support and are grateful for the opportunity to share our products with you.
Approximately 2 1/2 inches tall by 3 inches wide
Do you know someone who knits or crochets? Perhaps, you do!
I absolutely love the yarn ball candles because they burn beautifully.
Sit and crochet or knit while watching your gorgeous candle glow!
The mica coloring swirls around the flame close up and glows within while lit from afar.
Premium mica and candle colorant are used.
All items aside from the candle are for props or size comparison.
Free Shipping of orders 35$ and over
No Cancellations or Refunds
3D Candle Creations appreciates your order!
By purchasing candles from this shop you agree to
https://www.claritydreams.com/p/3d-candle-creations-by-esma-keys-terms.html
/> Add A Greeting Card Mailed



https://www.etsy.com/listing/1329071764/
/> Step 1: Add to Cart
- Explore our wonderful collection of handmade creations 🎨.
- Click the "Add to Cart" button on the item you desire.

Step 2: Personalize and Customize (If applicable)
- In the "Add Your Personalization" section during checkout or "edit" area 📝, share your customization preferences.
- Specify colors, sizes, or any special requests you have in mind if your order offers this.

Step 3: Complete Your Order
- Review your order details 🧐.
- Click "Proceed to Checkout" to enter your shipping information.
- Select your preferred payment method 💳 and confirm your order.
- Once your order is processed, you will receive tracking information to keep you updated on its delivery status.

That's it! Get ready to enjoy your order, tailored just for you. If you have any questions or need further assistance, feel free to reach out to us. 🌟



http://dlvr.it/SyDR3l