Custom Greeting Message Mailed Card Mail Add to Have Card Mailed to Recipient Decorative Personalized Card Greeting Messages Letters Gift by 3DCandleCreations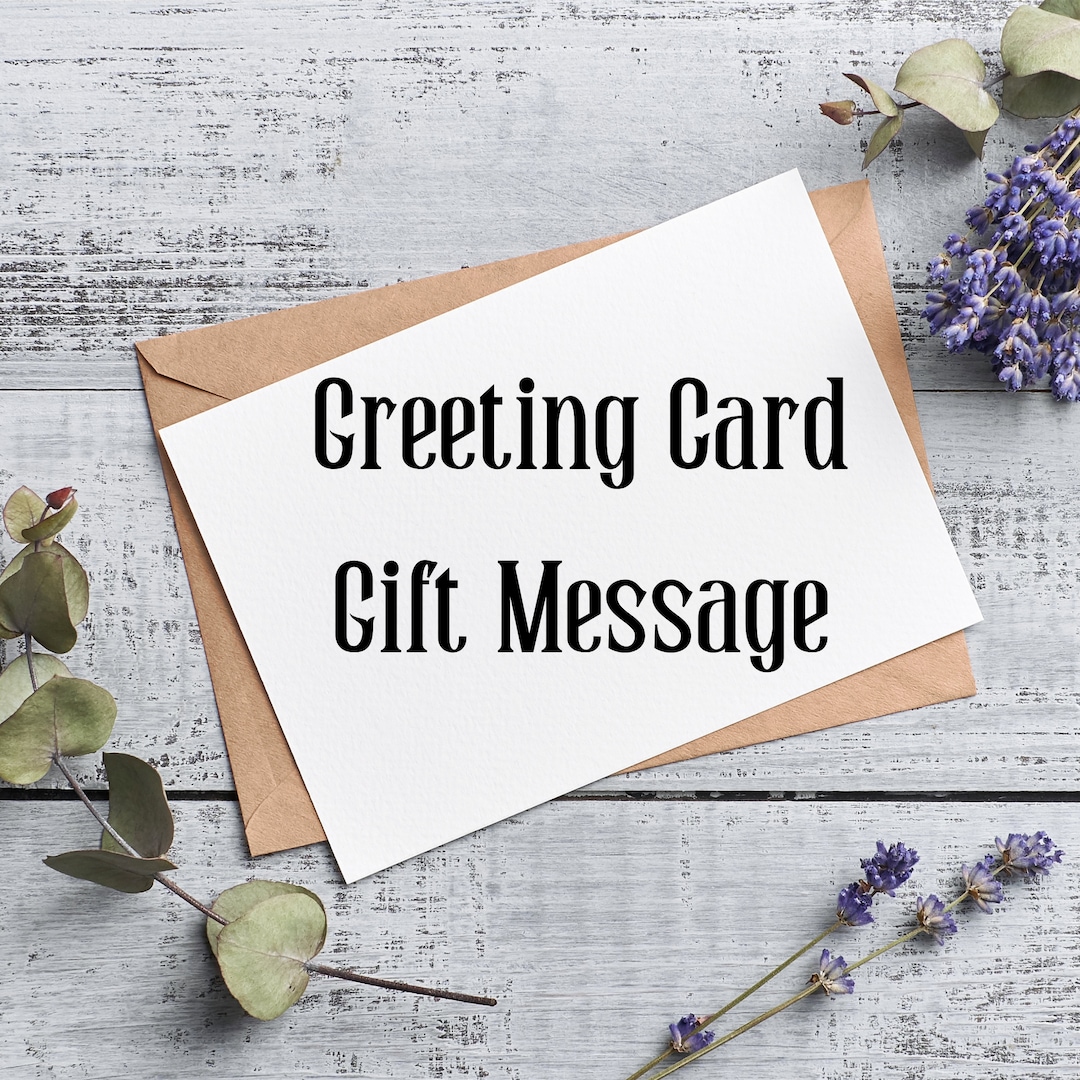 5.00 USD
Greeting Card Message Mailed With Order Add to Order Have Greeting Card Mailed to Recipient Decorative Personalized Card Gift Message Mailed
Send a Personalized Greeting Card with Your Message 💌✨
Make your gesture even more special with our Decorative Greeting Card Mailing Service! 🌟 This listing allows you to send a unique greeting card directly to your recipient, complete with a personalized message from you. It's a thoughtful and heartwarming way to convey your sentiments and share a special moment with someone you care about.
📝 Key Features:
- Personalized Message: Add your own heartfelt message to the card for a truly unique touch.
- High-Quality Design: The card is beautifully designed and printed on high-quality paper, making it a lasting keepsake.
- Convenience: Simply provide the recipient's address during checkout, and we'll take care of the rest.
- Elegant Variety: The cards chosen for your order will vary but will always be elegant and tasteful.
How It Works:
1. Select this listing and add it to your order.
2. During checkout, provide the recipient's address.
3. In the "Add Your Personalization" section, share the message you'd like to include in the card.
Why Choose Our Decorative Greeting Card Mailing Service?
- Thoughtful Gesture: Sending a physical greeting card with your personal message is a heartwarming way to connect with someone.
- Lasting Keepsake: The high-quality card becomes a cherished keepsake for the recipient.
- Elegant Designs: The cards we choose are always elegant and tasteful, adding a touch of class to your message.
Whether it's a birthday, anniversary, holiday, or just a thoughtful gesture, our Decorative Greeting Card Mailing Service adds a special touch to your message. Order one today to brighten someone's day with a meaningful card and your heartfelt words.
Send your personalized message now and make someone's day memorable! 💌✨
No Cancellations or Refunds
http://dlvr.it/SyVzZM