Personalized Building Block Balloons 6" Boys Birthday Celebration Custom Name Gift Round and Heart-shaped Kids Blocks Builder Gift Table Top by 3DCandleCreations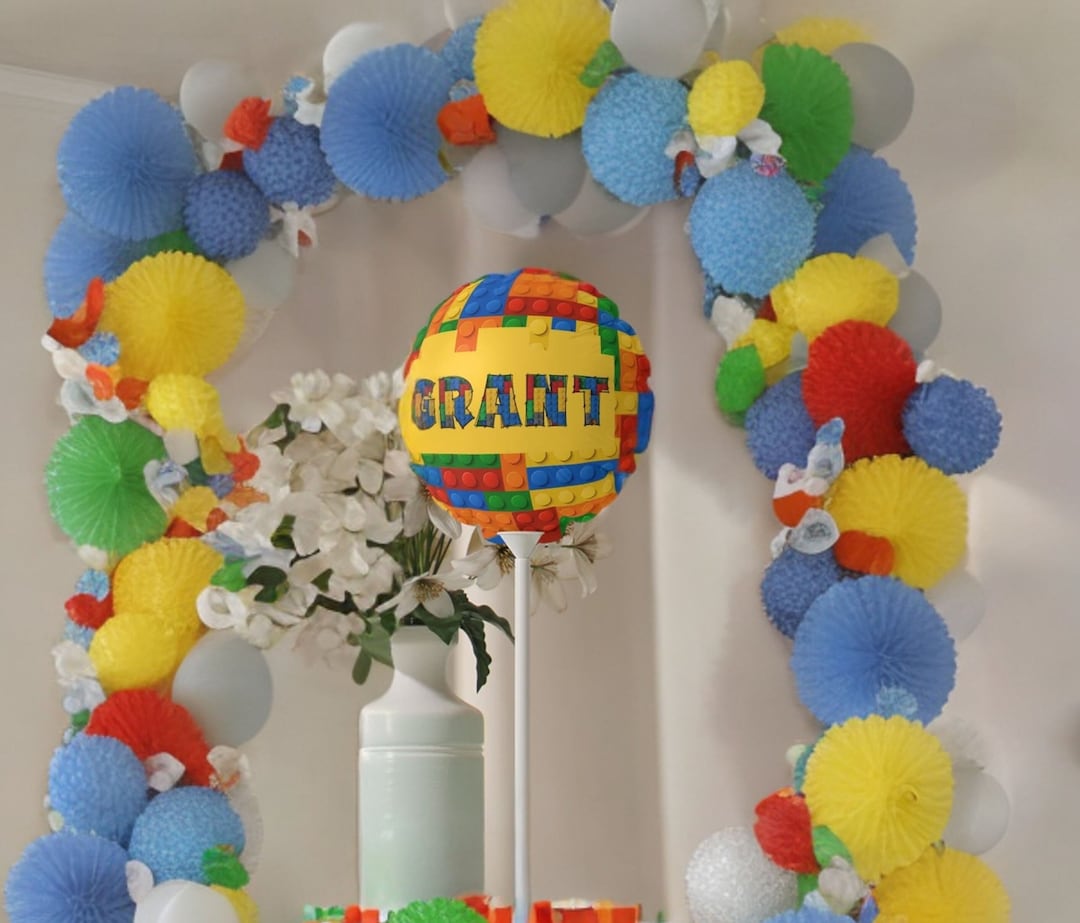 19.15 USD
Personalized Building Block Balloons 6" Boys Birthday Celebration Custom Name Gift Round and Heart-shaped Kids Blocks Builder Gift Table Top
Title: Personalized Building Block Balloons - 6" Boys Birthday Celebration
Listing Description:
Make your next boys' birthday celebration unforgettable with our Personalized Building Block Balloons! No party is complete without these delightful balloons that can be customized with names, messages, and unique designs.
Crafted from coated mylar, these balloons bring your custom creations to life with vivid detail. Choose from round or heart-shaped balloons to suit your celebration style. Each balloon measures 6" x 6" and comes with a matte finish for an elegant look.
Included with each balloon is a convenient balloon stick, making them easy to display and enjoy. These balloons are suitable for both indoor and outdoor use, ensuring they add a festive touch to any setting.
Please note that these balloons should be inflated with air only as they will not float on their own. Create a personalized and memorable birthday celebration for your little builder with these Building Block Balloons.
Order now and add a custom touch to your next celebration!
Step 1: Add to Cart
- Explore our wonderful collection of handmade creations 🎨.
- Click the "Add to Cart" button on the item you desire.
Step 2: Personalize and Customize (If applicable)
- In the "Add Your Personalization" section during checkout or "edit" area 📝, share your customization preferences.
- Specify colors, sizes, or any special requests you have in mind if your order offers this.
Step 3: Complete Your Order
- Review your order details 🧐.
- Click "Proceed to Checkout" to enter your shipping information.
- Select your preferred payment method 💳 and confirm your order.
- Once your order is processed, you will receive tracking information to keep you updated on its delivery status.
That's it! Get ready to enjoy your order, tailored just for you. If you have any questions or need further assistance, feel free to reach out to us. 🌟
http://dlvr.it/SyGy4W