Personalized Building Block Ornament Custom Name Date Ornaments Year Christmas Ornament Personalized Boys Ornament 2023 by 3DCandleCreations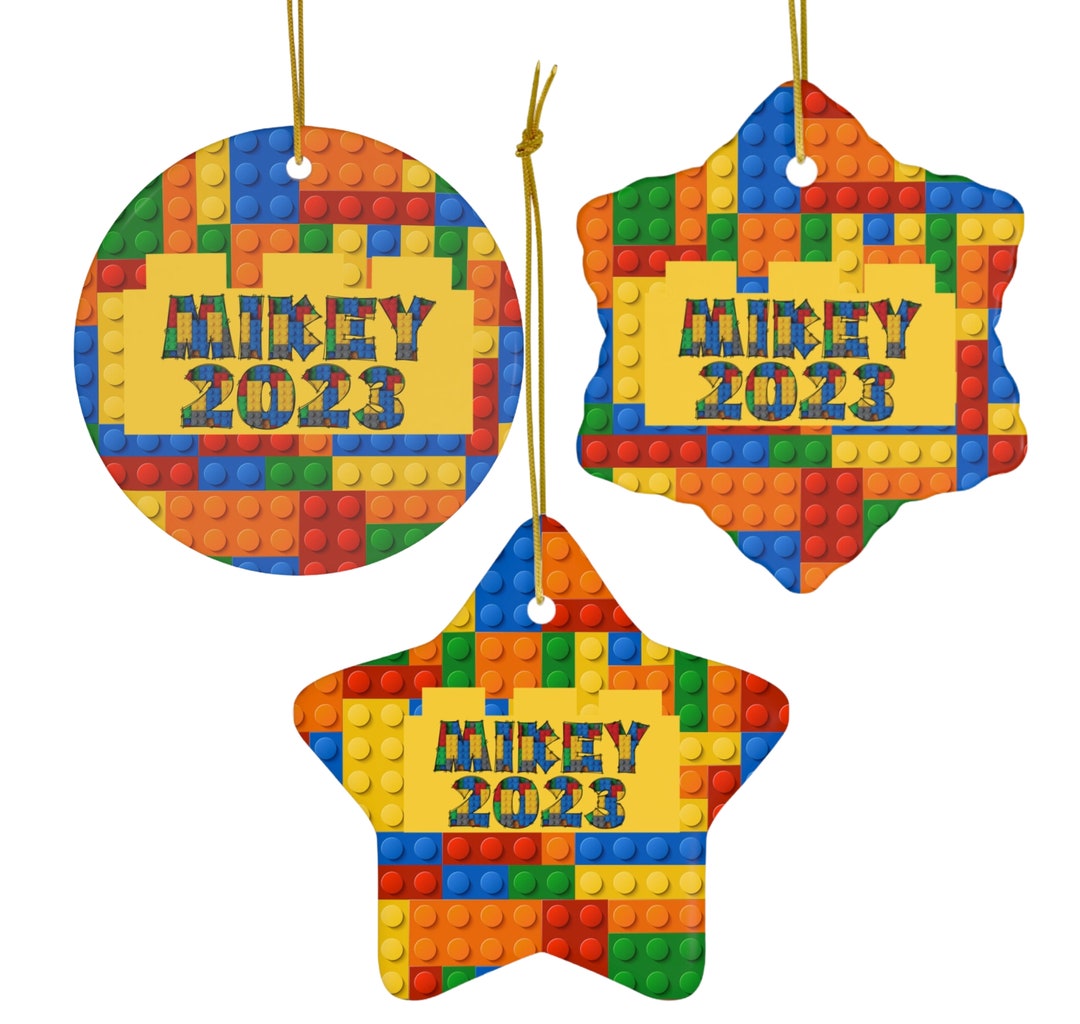 17.00 USD
Personalized Building Block Ornament Custom Name Date Ornaments Year Christmas Ornament Personalized Boys Ornament 2023
Elevate your holiday decor with our Personalized Building Block Ornament! 🎄 Whether you're celebrating a special year, a cherished memory, or a beloved child, this custom ornament will add a touch of personalized charm to your festive atmosphere.
Meticulously crafted with attention to detail, this ornament boasts:
- Premium 0.125" (3mm) thick high-quality ceramic for lasting durability
- Single-sided print highlighting your selected name and year
- Included gold-toned hanging string for easy tree decoration
- Hole for hanging, with a slightly varied height for a unique touch
- Important note: Each pack includes a single ornament
Customize your ornament effortlessly:
1. Indicate the child's name and the significant year.
2. Secure your distinctive keepsake by clicking "ADD TO CART."
Whether you're celebrating the growth of your child or gifting a memorable piece, this ornament holds sentimental value. Thank you for considering 3D Candle Creations for this special touch to your holiday festivities. Should you have any inquiries, please don't hesitate to get in touch. 🎁🎉
Step 1: Add to Cart
- Explore our wonderful collection of handmade creations 🎨.
- Click the "Add to Cart" button on the item you desire.
Step 2: Personalize and Customize (If applicable)
- In the "Add Your Personalization" section during checkout or "edit" area 📝, share your customization preferences.
- Specify colors, sizes, or any special requests you have in mind if your order offers this.
Step 3: Complete Your Order
- Review your order details 🧐.
- Click "Proceed to Checkout" to enter your shipping information.
- Select your preferred payment method 💳 and confirm your order.
- Once your order is processed, you will receive tracking information to keep you updated on its delivery status.
That's it! Get ready to enjoy your order, tailored just for you. If you have any questions or need further assistance, feel free to reach out to us. 🌟
http://dlvr.it/SyGwBK