Be The Light Christian Candle Minimalist Label Faith Gifts Faith Gift Inspirational Message John 8 12 Church Calm Spirituality Home Decor by 3DCandleCreations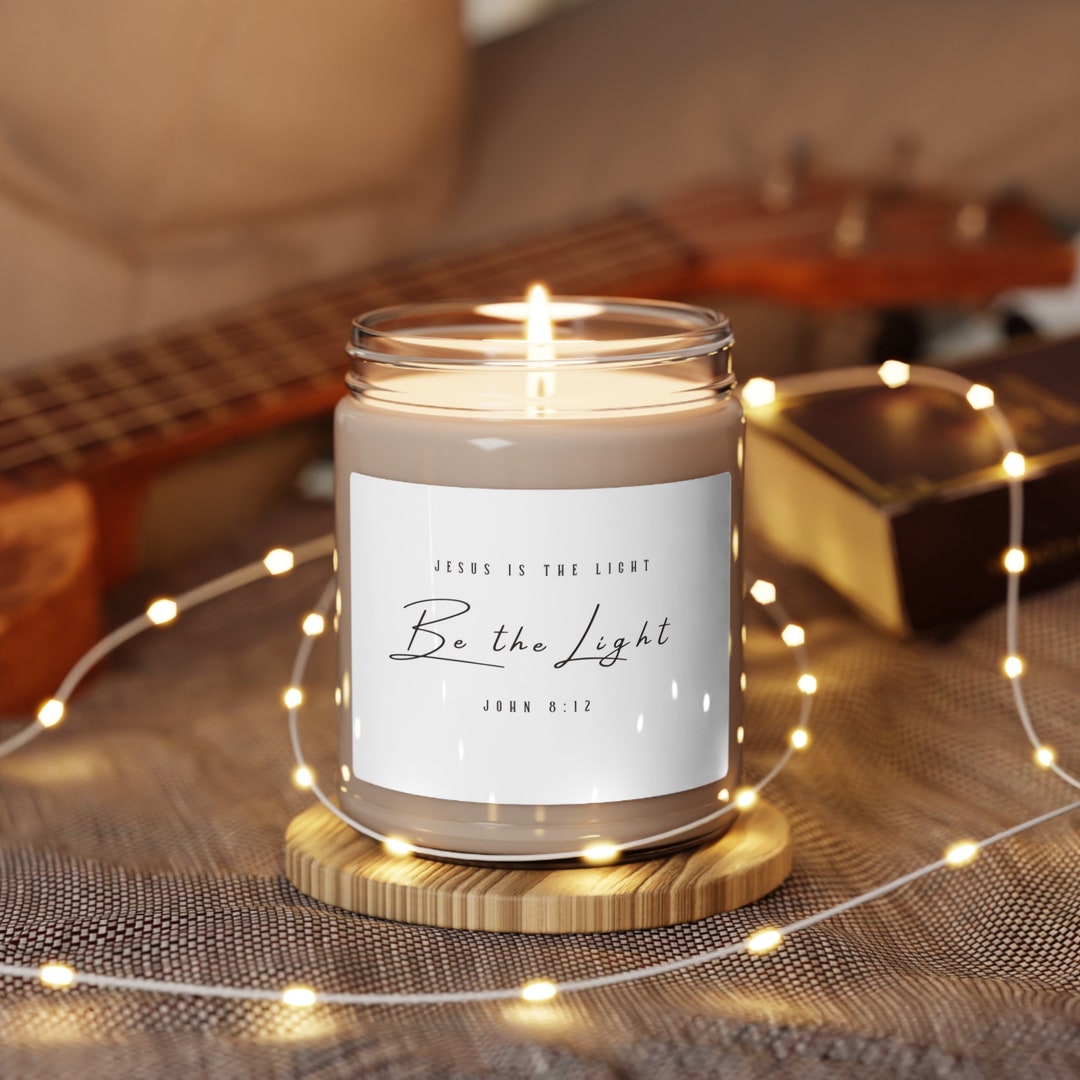 21.00 USD
Be The Light Christian Candle Minimalist Label Faith Gifts Faith Gift Inspirational Message John 8 12 Church Friend Calm Spirituality Home Decor
🕯️✨ Be The Light Christian Candle – Illuminate Your Space with Faith and Inspiration! 🙏🕯️
Fill your space with uplifting aromas and faith-inspired messages using our scented candles. These candles come in 9oz glass jars and feature a minimalist label design that exudes a sense of calm and spirituality. Each candle is crafted with care, made from a 100% natural soy wax blend, and boasts a 100% cotton wick for a clean and even burn.
🟡 Key Features:
- Material: 100% natural soy wax blend, 100% cotton wick, and a glass jar.
- Size: One size, measuring 2.8" × 3.5" (7.1cm × 8.9cm).
- Label: Glossy permanent adhesive label that adds a touch of elegance.
- Personalizable: Customize the label with the text or design of your choice.
- Scents: Available in three delightful scents – White Sage + Lavender, Clean Cotton, Sea Salt + Orchid, Cinnamon Vanilla, Apple Harvest
- Wax Color: All scents come with the same wax color.
Whether you want to create a serene atmosphere during your quiet moments of reflection or you're looking for a thoughtful gift with a faith-based message, these candles are the perfect choice.
If you have specific timing requirements for your order, please message us before placing your order, and we will do our best to accommodate your needs.
Order the Be The Light Christian Candle today and bring a sense of faith and inspiration into your life or the life of someone special. 🕯️✨🙏
http://dlvr.it/SxB1sf