Money Candles Home Decor Abundance Mindset Blessings Wealth Success Candle Manifestation Business Prosperity Candles Dollar Sign Lucky Gift by 3DCandleCreations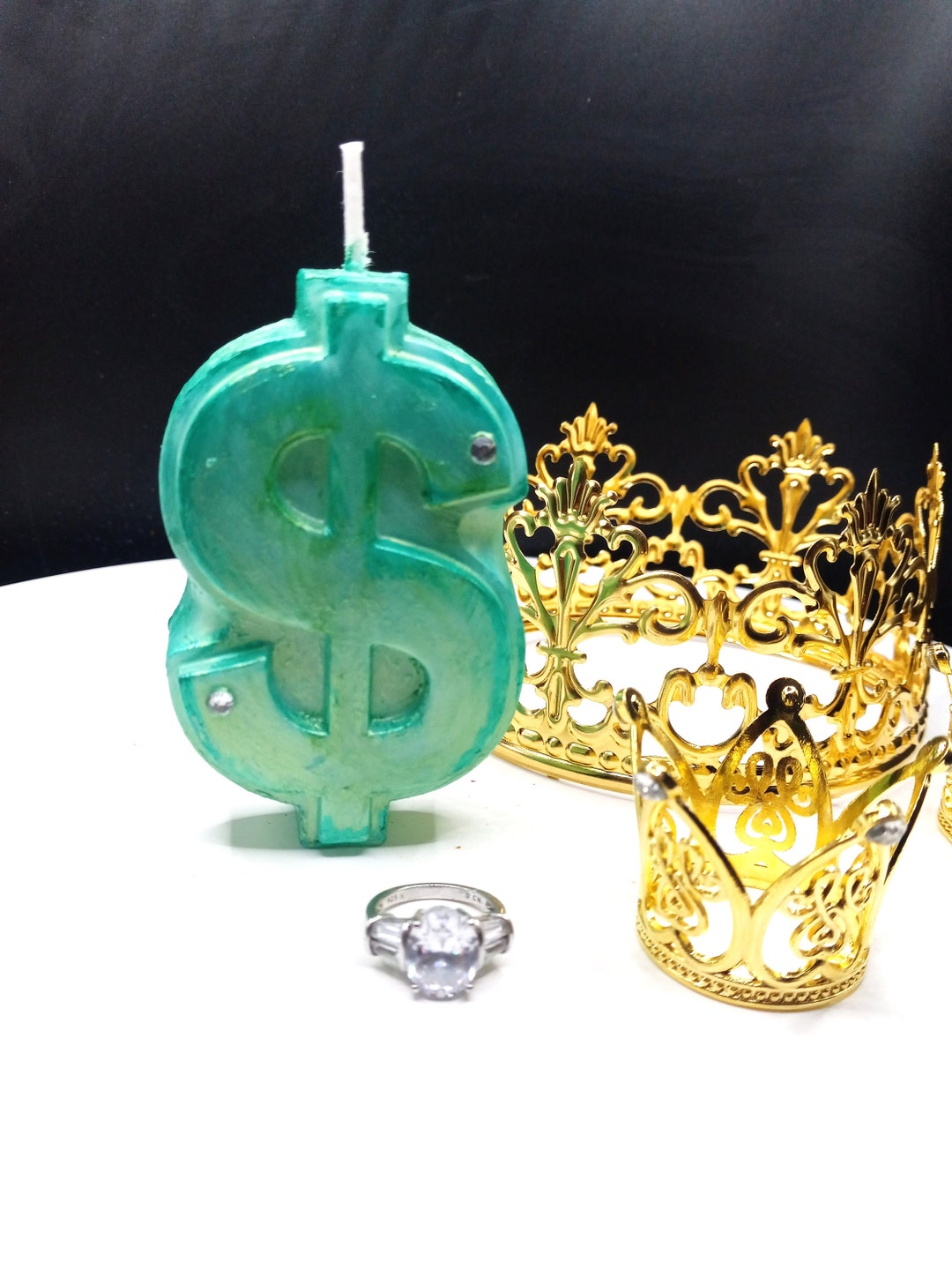 15.00 USD
Money Candles Home Decor Abundance Mindset Blessings Wealth Success Candle Manifestation Business Prosperity Candles Dollar Sign Lucky Gift
Money Candle - Illuminate Your Space with Prosperity and Style! 💸✨"
Introducing our Money Candle – it's not just a candle; it's a stylish decor piece with a dash of financial flair! Standing at a charming 3 1/2 inches tall, 2 inches across, and 1 inch wide, it's the perfect accent to light up your space and invite some extra prosperity.
🤑 Elevate Your Space, Elevate Your Wealth
Candles are known to be chic and what about one that may bring you cash? This candle boasts a vibrant green color that adds a pop of style to your home while silently sending out positive vibes to enhance your financial well-being.
💰 Your Stylish Prosperity Partner
- Height: 3 1/2 inches
- Diameter: 2 inches
- Width: 1 inch
- Color: Green (Because, who doesn't love a touch of money magic?)
💡 What Makes It Special?
Our Money Candle is more than just a decor item; it's a symbol of your financial goals and aspirations. Place it in your favorite spot, light it during moments of financial focus, or simply let it adorn your space – it's your chic companion to wealth and abundance.
Whether you're a manifestation enthusiast or simply appreciate a good-looking decor piece, our Money Candle effortlessly combines style and positive vibes.
Ready to add a touch of prosperity to your space? Place the Money Candle in your cart and let it light up both your room and your financial path! 💸💰
All items aside from candle are for props and size comparison.
No Cancelations and Refunds
http://dlvr.it/SxKkFR