Dad Est Hat Personalize Name and Year Gift For A New Dad or Grandpa Gift Trucker Hat Custom Name Embroidered Hat Embroidery Embroidered Gift by 3DCandleCreations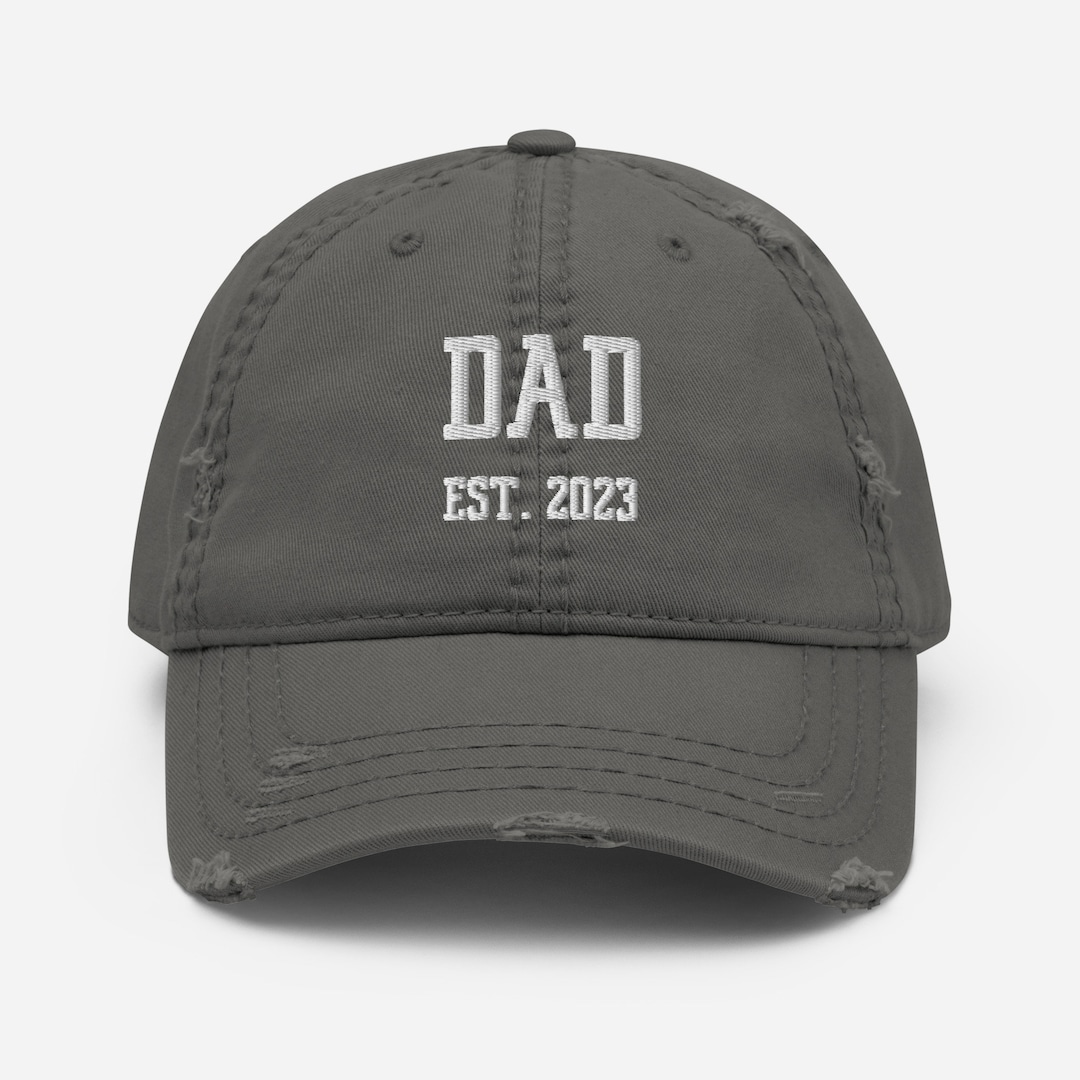 34.82 USD
Dad Est Hat Personalize Name and Year Gift For A New Dad or Grandpa Gift Trucker Hat Custom Name Embroidered Hat Embroidery
🧢👨‍👧‍👦 Personalize Your 'Dad Est' Hat – The Perfect Gift for New Dads and Grandpas! 🧢👨‍👧‍👦
Celebrate the special bond between a father and child with our personalized 'Dad Est [Year]' hat. This custom hat allows you to add your chosen name (Grandpa, Dad, etc) and the year of significance, creating a one-of-a-kind and sentimental gift. Whether it's for Father's Day, birthdays, or just to show your appreciation, this hat is a heartfelt gesture that will be cherished for years to come.
🟡 Key Features:
- Material: Crafted with high-quality pre-shrunk cotton twill for comfort and durability.
- Unstructured 6-panel cap: Offers a relaxed and low-profile fit.
- Soft crown: Ensures comfort and style.
- Pre-curved frayed visor: Adds a rugged touch.
- Adjustable hook-and-loop closure: Allows for a customizable fit.
- Seamed front panel without buckram: Maintains a natural look.
Whether you're a new dad, a proud grandpa, or someone looking to gift a meaningful present, this 'Dad Est' hat is a wonderful choice. It's not just a hat; it's a symbol of love, family, and cherished memories.
Create a lasting memory with this personalized hat. Order your 'Dad Est' hat today and let your loved ones wear their pride on their heads! 🧢👨‍👧‍👦🎁
No Cancellations or Refunds
Some items are finished by our production partner. They will ship from the location that is closest to the destination
3D Candle Creations appreciates your order!
Grandpa Est hat, personalized, grandfather, name, year, cotton, adjustable strap, comfortable fit, keepsake, accessory, wardrobe, birthday, Father's Day, tribute, bond, grandparent, grandchild.
Step 1: Add to Cart
- Explore our wonderful collection of handmade creations 🎨.
- Click the "Add to Cart" button on the item you desire.
Step 2: Personalize and Customize (If applicable)
- In the "Add Your Personalization" section during checkout or "edit" area 📝, share your customization preferences.
- Specify colors, sizes, or any special requests you have in mind if your order offers this.
Step 3: Complete Your Order
- Review your order details 🧐.
- Click "Proceed to Checkout" to enter your shipping information.
- Select your preferred payment method 💳 and confirm your order.
- Once your order is processed, you will receive tracking information to keep you updated on its delivery status.
That's it! Get ready to enjoy your order, tailored just for you. If you have any questions or need further assistance, feel free to reach out to us. 🌟
http://dlvr.it/SxDV3l