Personalized Name Football Beanie Football Winter Hat Kids Boys Gifts Embroidered Football Lover Birthday Gifts One Size Custom Name Gift by 3DCandleCreations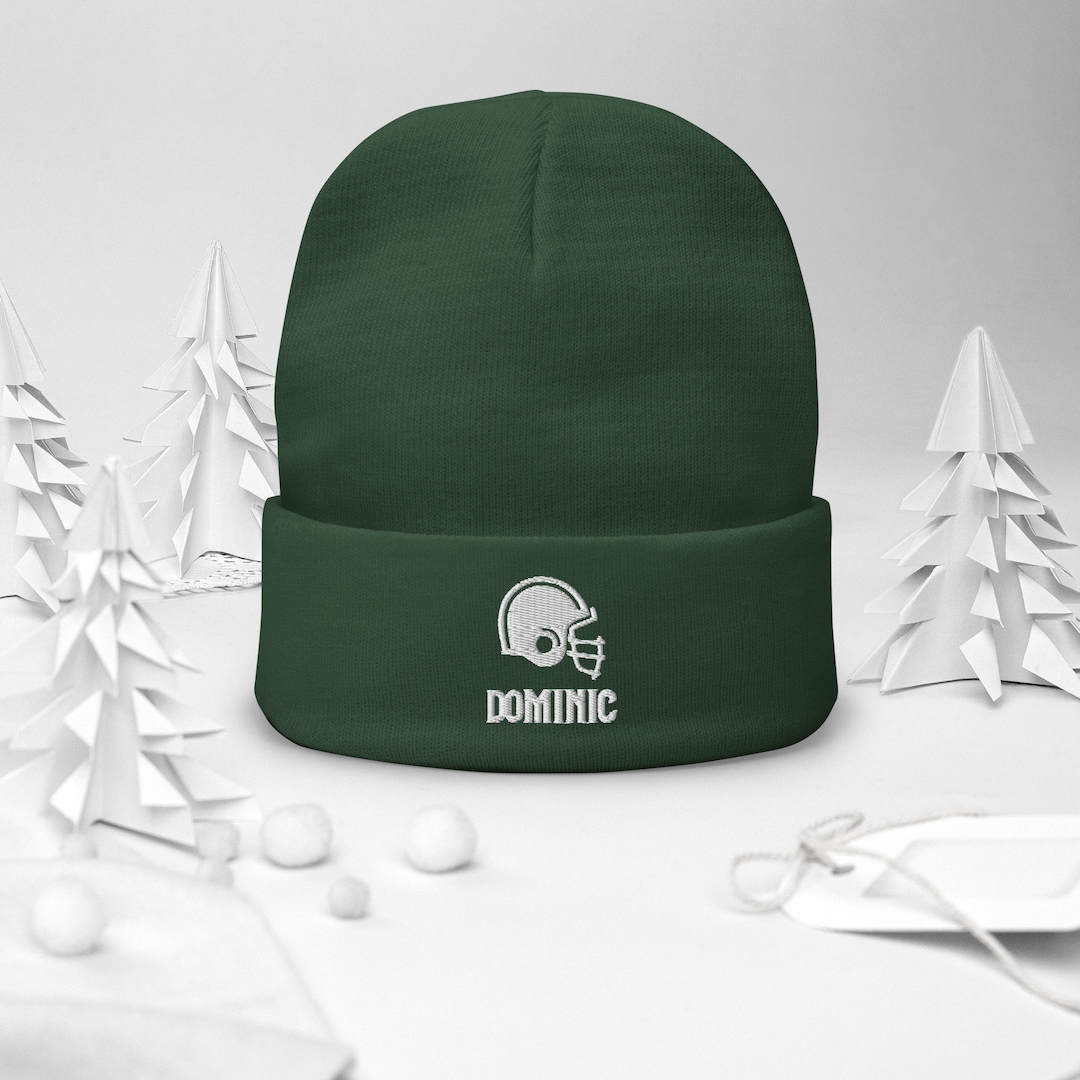 35.00 USD
Personalized Name Football Beanie Football Winter Hat Kids Boys Gifts Embroidered Football Lover Birthday Gifts One Size
**Personalized Name Football Beanie - Perfect Winter Hat for Kids and Football Lovers!**
Stay cozy and stylish while showing off your love for football with our personalized football beanie. This warm and attractive beanie is an ideal gift for boys and girls who adore the game. 🏈❄️
Crafted from a breathable cotton blend, this beanie is designed to keep you warm during chilly days on and off the field.
Custom Embroidery: Make it truly unique by personalizing it with the name of your choice. We'll expertly embroider the name onto the cuff of the bill, adding a special touch to this already fantastic accessory.
Perfect Birthday Gift: Whether it's a birthday or any other special occasion, this football beanie makes for a thoughtful and unique present that any football enthusiast would cherish.
One Size Fits All: Thanks to its stretchy material, our football beanie comfortably fits everyone.
Durable and Easy to Care For: Crafted from extremely strong and durable synthetic fabric, this beanie retains its shape and dries quickly. The ribbed 1x1 knit offers excellent stretch and a comfortable fit.
Easy Cleaning: To keep your beanie looking its best, simply use warm water and dish soap to clean spots. No need to soak the entire item. For tougher spots, a soft-bristled brush will do the trick.
Stay warm, stylish, and connected to your football passion with our personalized football beanie. Order now and let us know the name you'd like to have embroidered. Thank you for choosing us for your gifting needs! 🏈❄️
One size fits all-Stretchy material
Extremely strong and durable synthetic fabric that retains its shape and dries quickly
Ribbed Knit
1x1 rib knit offers great stretch and a comfortable fit
Use warm water and dish soap and clean spots off your hat. It's not necessary to soak the whole item. For hard-to-clean spots use a soft bristled brush.
Colors may vary slightly due to lighting
No Cancellations or Refunds
Some items are finished by our production partner. They will ship from the location that is closest to the destination
Step 1: Add to Cart
- Explore our wonderful collection of handmade creations 🎨.
- Click the "Add to Cart" button on the item you desire.
Step 2: Personalize and Customize (If applicable)
- In the "Add Your Personalization" section during checkout or "edit" area 📝, share your customization preferences.
- Specify colors, sizes, or any special requests you have in mind if your order offers this.
Step 3: Complete Your Order
- Review your order details 🧐.
- Click "Proceed to Checkout" to enter your shipping information.
- Select your preferred payment method 💳 and confirm your order.
- Once your order is processed, you will receive tracking information to keep you updated on its delivery status.
That's it! Get ready to enjoy your order, tailored just for you. If you have any questions or need further assistance, feel free to reach out to us. 🌟
http://dlvr.it/Sy3n4n