You Just Got Litt Up Coffee Mug for Show Fan Attorney Gift Coworker Gifts Gonna Get Litt TV Humor Funny Iconic TV Quotes Litt Up Coffee Mug by 3DCandleCreations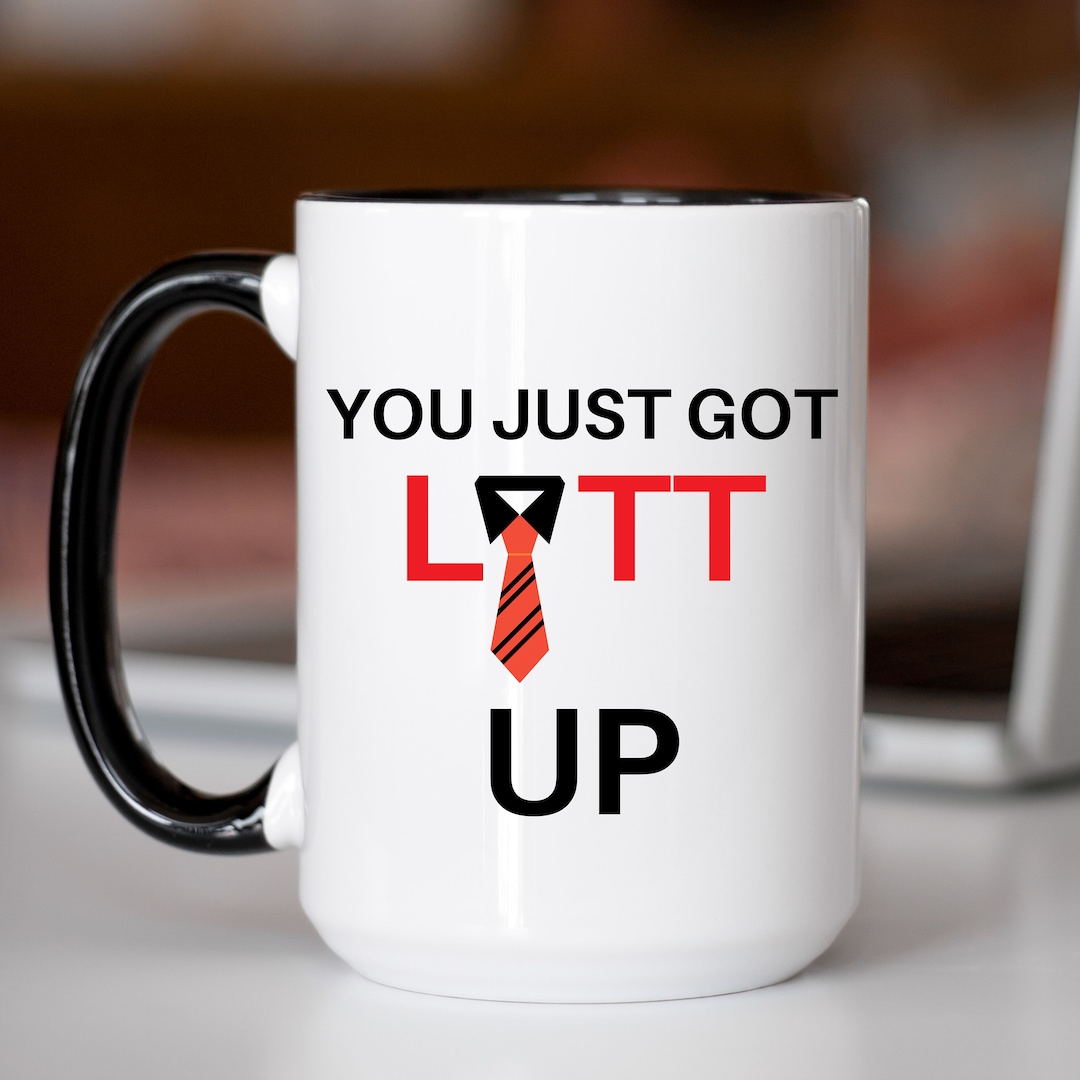 16.00 USD
You Just Got Litt Up Coffee Mug for Show Fan Attorney Gift Coworker Gifts Gonna Get Litt TV Humor Funny Iconic TV Quotes Litt Up Coffee Mug
Introducing our Litt Up Mug, available in three sizes and three stylish color combinations! This coffee mug features the iconic "You Just Got Litt Up" phrase from a popular show bringing a touch of humor to your daily routine.
Choose Your Style and Size:
- 11oz White Mug: Classic and versatile, perfect for any hot or cold beverage.
- 15oz White/Black Mug: A larger size with a stylish white exterior and black interior for a modern look.
- 15oz Red/White Mug: Add a pop of color to your mornings with a red exterior and white interior.
No matter which size or color combination you choose, our Litt Up Mug is made from high-quality ceramic, ensuring durability and a comfortable grip for your beverages. Start your day with a smile as you sip from this mug, a playful nod to the wit and charm of your favorite show.
Elevate your mug collection with a touch of show humor. Order your Litt Up Mug today and let the laughs begin!
Step 1: Add to Cart
- Explore our wonderful collection of handmade creations 🎨.
- Click the "Add to Cart" button on the item you desire.
Step 2: Personalize and Customize (If applicable)
- In the "Add Your Personalization" section during checkout or "edit" area 📝, share your customization preferences.
- Specify colors, sizes, or any special requests you have in mind if your order offers this.
Step 3: Complete Your Order
- Review your order details 🧐.
- Click "Proceed to Checkout" to enter your shipping information.
- Select your preferred payment method 💳 and confirm your order.
- Once your order is processed, you will receive tracking information to keep you updated on its delivery status.
That's it! Get ready to enjoy your order, tailored just for you. If you have any questions or need further assistance, feel free to reach out to us. 🌟
http://dlvr.it/Sxn3FF