Custom Phone Case Flexi Cases Personalized Phone Case Slim Fit iphone or android Variety of Sizes Text or Picture Blank Case Design Your Own by 3DCandleCreations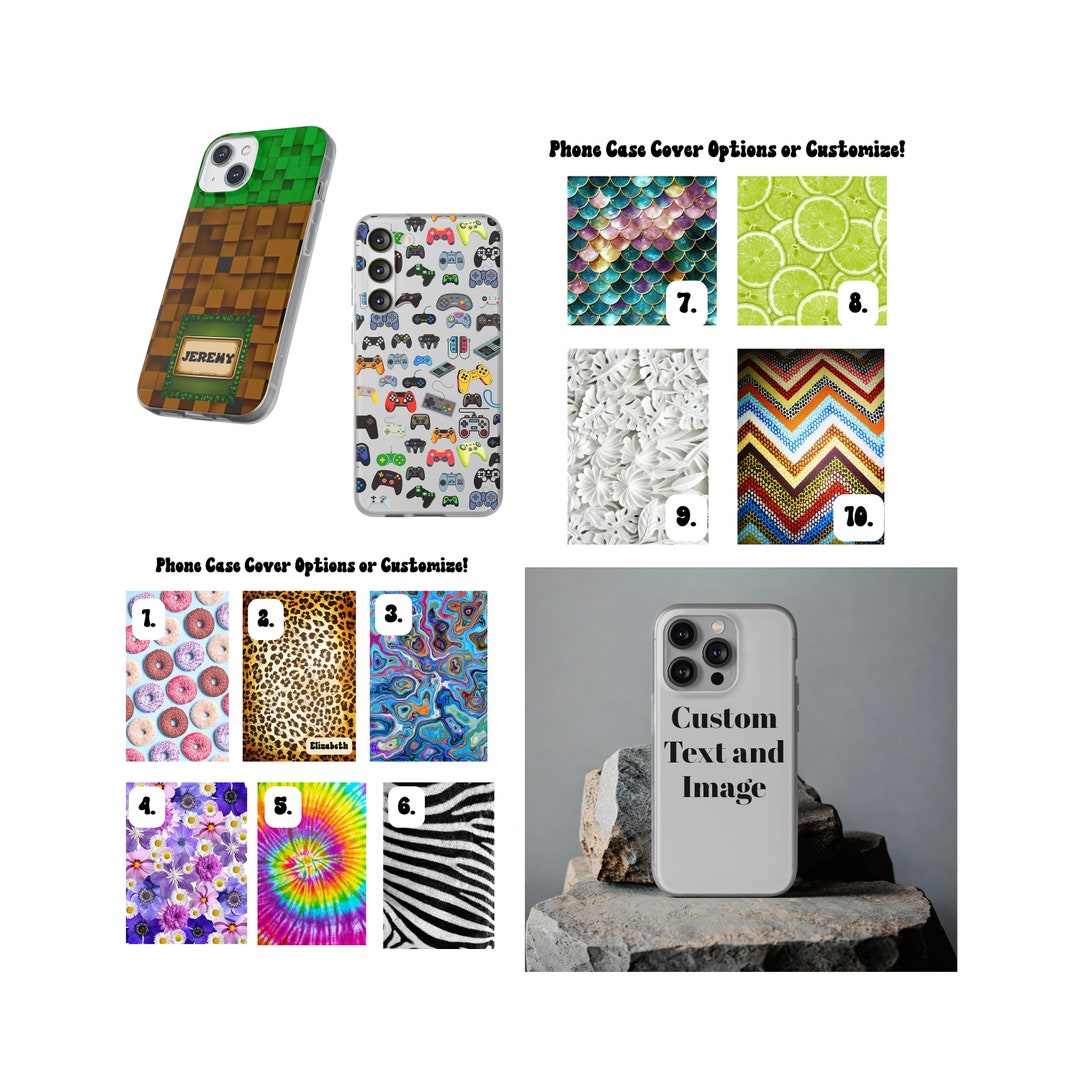 16.48 USD
Custom Flexi Cases Personalized Phone Case Slim Fit iphone or android Variety of Sizes Text or Picture Blank Case Design Your Own Case Gift
Elevate Your Phone's Style with Our Custom Flexi Case - Designed Just for You! 📱✨
Crafted with modern aesthetics and practicality in mind, our Flexi Case is the perfect canvas for your unique style. Here's why it's the ultimate choice for personalized protection:
🌟 Premium Material: Made from high-quality clear TPU (Thermoplastic Polyurethane), it offers durability and style, now with your personal touch.
🌟 Slim and Lightweight: Maintain that sleek and slim look while adding your custom design.
🌟 Built to Last: Resistant to wear and tear, your custom case ensures both protection and personality.
🌟 Low Profile: Designed to be slimline and low profile, it fits snugly, adding minimal bulk to your custom device.
🌟 Precision Engineering: Precise cutouts guarantee easy access to all your phone's connectivity ports and buttons.
🌟 Wireless Charging Ready: Enjoy the convenience of wireless charging without removing your personalized case.
🌟 Gift Packaging: Enhance the presentation with our gift packaging options, perfect for surprising your customers or loved ones.
🌟 Semi-Transparent Finish: The semi-transparent, matte finish adds a touch of elegance to your custom design.
Let your creativity shine on your phone case. Upgrade your phone's style and protection with our Custom Flexi Case - Your Design, Your Statement! 🎨📱✨
Step 1: Add to Cart
- Explore our wonderful collection of handmade creations 🎨.
- Click the "Add to Cart" button on the item you desire.
Step 2: Personalize and Customize (If applicable)
- In the "Add Your Personalization" section during checkout or "edit" area 📝, share your customization preferences.
- Specify colors, sizes, or any special requests you have in mind if your order offers this.
Step 3: Complete Your Order
- Review your order details 🧐.
- Click "Proceed to Checkout" to enter your shipping information.
- Select your preferred payment method 💳 and confirm your order.
- Once your order is processed, you will receive tracking information to keep you updated on its delivery status.
That's it! Get ready to enjoy your order, tailored just for you. If you have any questions or need further assistance, feel free to reach out to us. 🌟
http://dlvr.it/Sy5WZs