Da Pug Vinci Accessory Pouch Pug Lover Pouch Canvas Bag Pencil Case Funny Da Vinci Parody Dog Lover Gifts Makeup Bag Pencil Case by 3DCandleCreations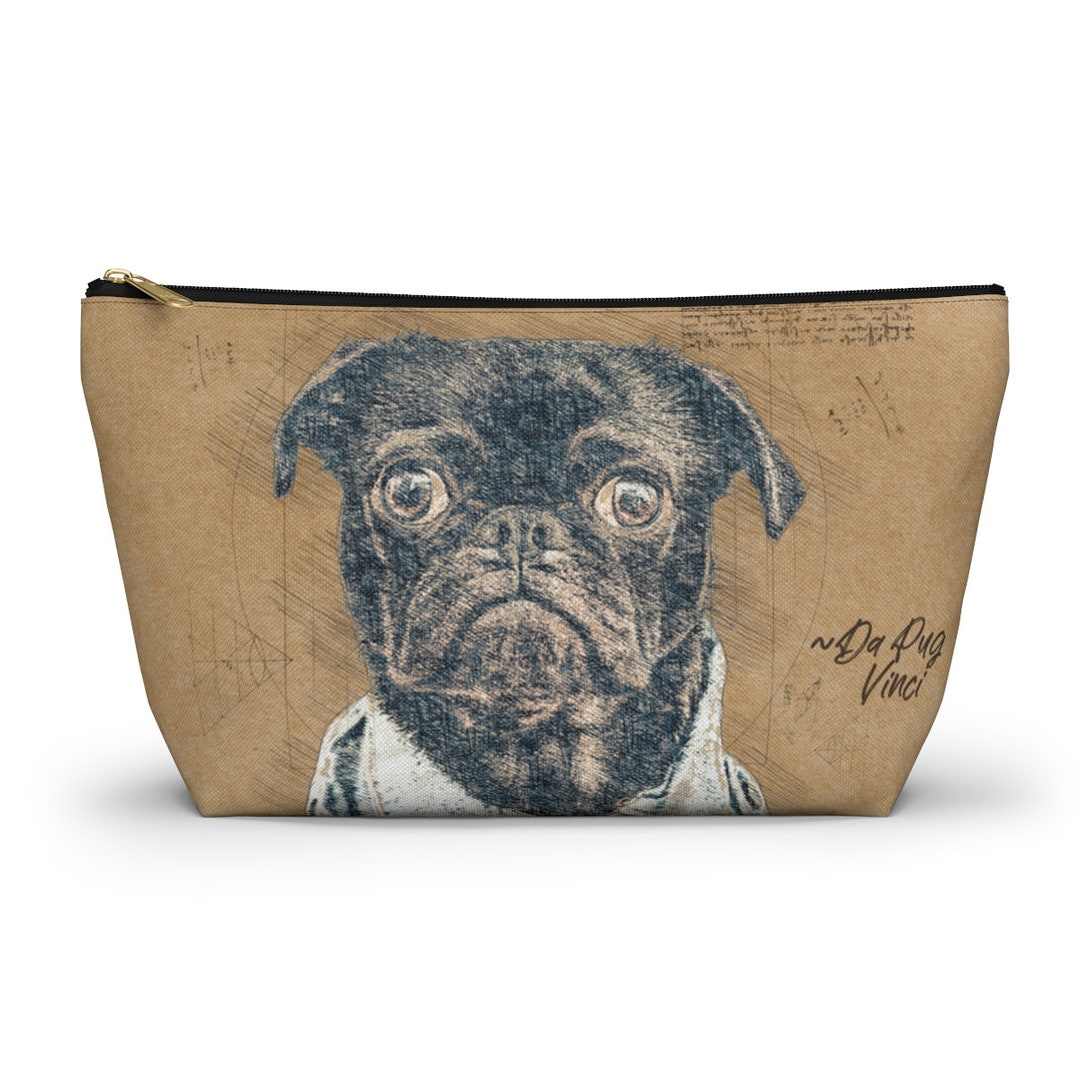 24.11 USD
Da Pug Vinci Accessory Pouch Pug Lover Pouch Canvas Bag Pencil Case Funny Da Vinci Parody Dog Lover Gifts Makeup Bag Pencil Case
Unleash Your Pug Love with the Da Pug Vinci Accessory Pouch!
Step into the world of classic art and pugs with our hilarious Da Pug Vinci Accessory Pouch. This pouch proudly presents a playful parody of Leonardo da Vinci's iconic masterpiece, making it a must-have for pug enthusiasts and art lovers alike.
The spacious flat t-bottom pouch is more than just an accessory holder—it's your versatile companion. Whether you need a trusty pencil case, a chic makeup bag for your travels, or even a stylish clutch for a night out, this pouch has got you covered. Crafted from durable polyester canvas-like material, it can handle your daily adventures with ease. The secure zipper closure ensures your treasures stay safe and sound.
Product Highlights:
- Playful Da Vinci parody featuring pugs
- Multi-purpose pouch: pencil case, cosmetic bag, clutch, and more
- Durable polyester canvas-like material
- Secure zipper closure with gold color puller
- Vibrant colors and unique design
To keep your pouch in prime condition, follow these care instructions: Before cleaning, remove all items. Treat visible stains with a stain remover. Mix warm water with laundry detergent and gently clean with a soft washcloth or brush. Let your pouch air dry.
Specification for Large Pouch:
- Length: 12.60 inches
- Width: 3.15 inches
- Height: 7.28 inches
Embrace the fusion of art and pug adoration with the Da Pug Vinci Accessory Pouch. Order yours now and add a touch of playful charm to your accessory collection! 🎨🐾
Colors may vary slightly due to lighting
No Cancellations or Refunds
Some items are finished by our production partner. They will ship from the location that is closest to the destination
Step 1: Add to Cart
- Explore our wonderful collection of handmade creations 🎨.
- Click the "Add to Cart" button on the item you desire.
Step 2: Personalize and Customize (If applicable)
- In the "Add Your Personalization" section during checkout or "edit" area 📝, share your customization preferences.
- Specify colors, sizes, or any special requests you have in mind if your order offers this.
Step 3: Complete Your Order
- Review your order details 🧐.
- Click "Proceed to Checkout" to enter your shipping information.
- Select your preferred payment method 💳 and confirm your order.
- Once your order is processed, you will receive tracking information to keep you updated on its delivery status.
That's it! Get ready to enjoy your order, tailored just for you. If you have any questions or need further assistance, feel free to reach out to us. 🌟
http://dlvr.it/SwlhQQ