Expedited Production Time-Speed Up Production Time-Bump Up Processing Time-Process Order Faster- by 3DCandleCreations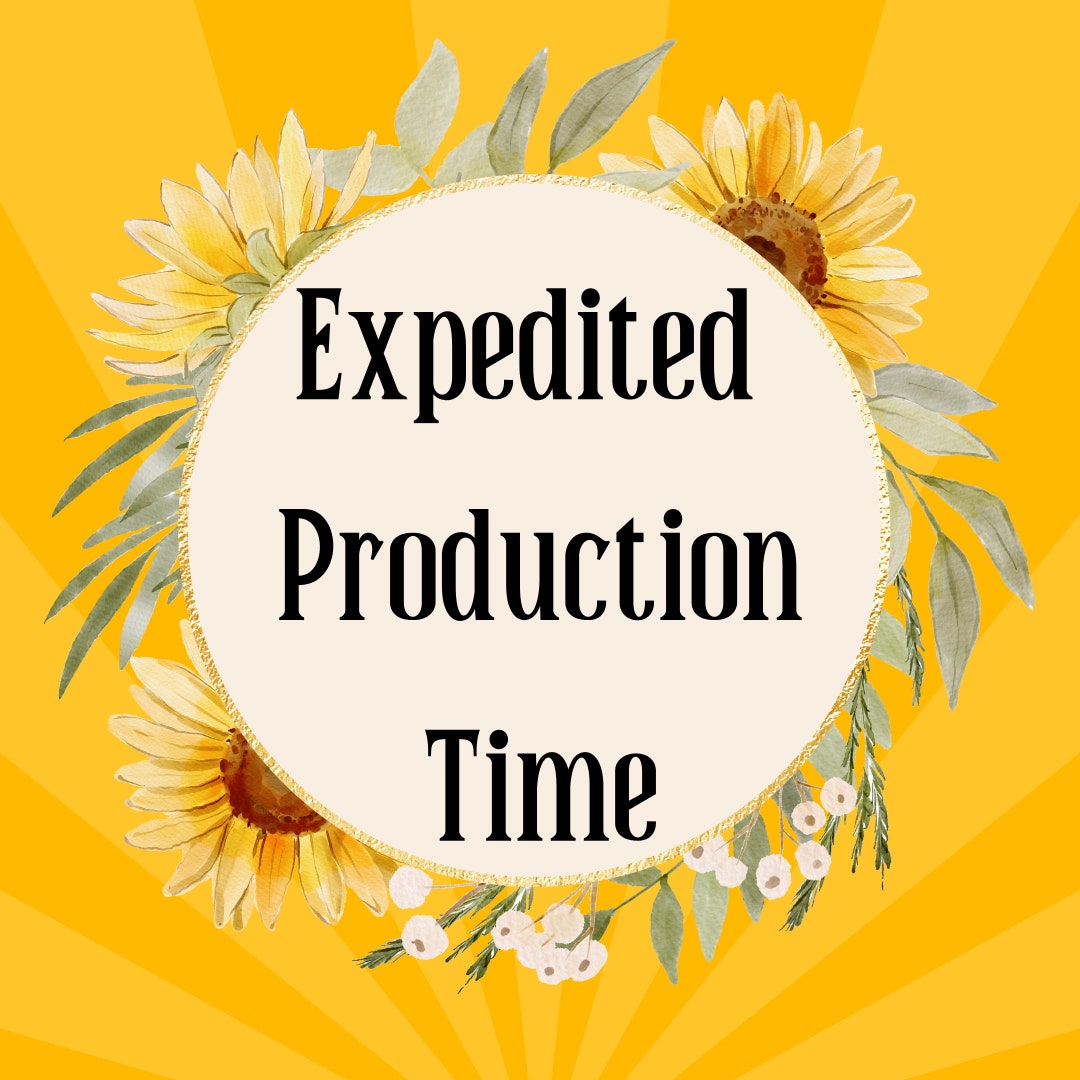 7.50 USD
Expedited Production Time-Speed Up Production Time-Bump Up Processing Time-Process Order Faster-
Add "Expedited Production time" to your cart if you'd like to prioritize your order's processing speed. This option will accelerate the preparation of your order, ensuring it's ready to ship sooner than the expected ship date.
Please note that while this speeds up processing, it doesn't affect the actual shipping time. If you want faster shipping, you can choose an upgraded shipping option at checkout or inquire with me separately.
Rest assured that all orders are important, and this option is for those who need a little extra push to reach the finish line faster.
If, for any reason, we can't expedite your item after you've purchased this listing, we will issue a refund for the rush fee.
Thank you for considering this option to get your order completed more quickly. Your satisfaction is important to us!
Step 1: Add to Cart
- Explore our wonderful collection of handmade creations 🎨.
- Click the "Add to Cart" button on the item you desire.
Step 2: Personalize and Customize (If applicable)
- In the "Add Your Personalization" section during checkout or "edit" area 📝, share your customization preferences.
- Specify colors, sizes, or any special requests you have in mind if your order offers this.
Step 3: Complete Your Order
- Review your order details 🧐.
- Click "Proceed to Checkout" to enter your shipping information.
- Select your preferred payment method 💳 and confirm your order.
- Once your order is processed, you will receive tracking information to keep you updated on its delivery status.
That's it! Get ready to enjoy your order, tailored just for you. If you have any questions or need further assistance, feel free to reach out to us. 🌟
http://dlvr.it/Swfbdq