Personalized French Bulldog Tote Bag Frenchie Mom Totes Reusable Shopping Bags Gift for Her French Bull Dog Gifts Cotton Shoulder Bag Eco by 3DCandleCreations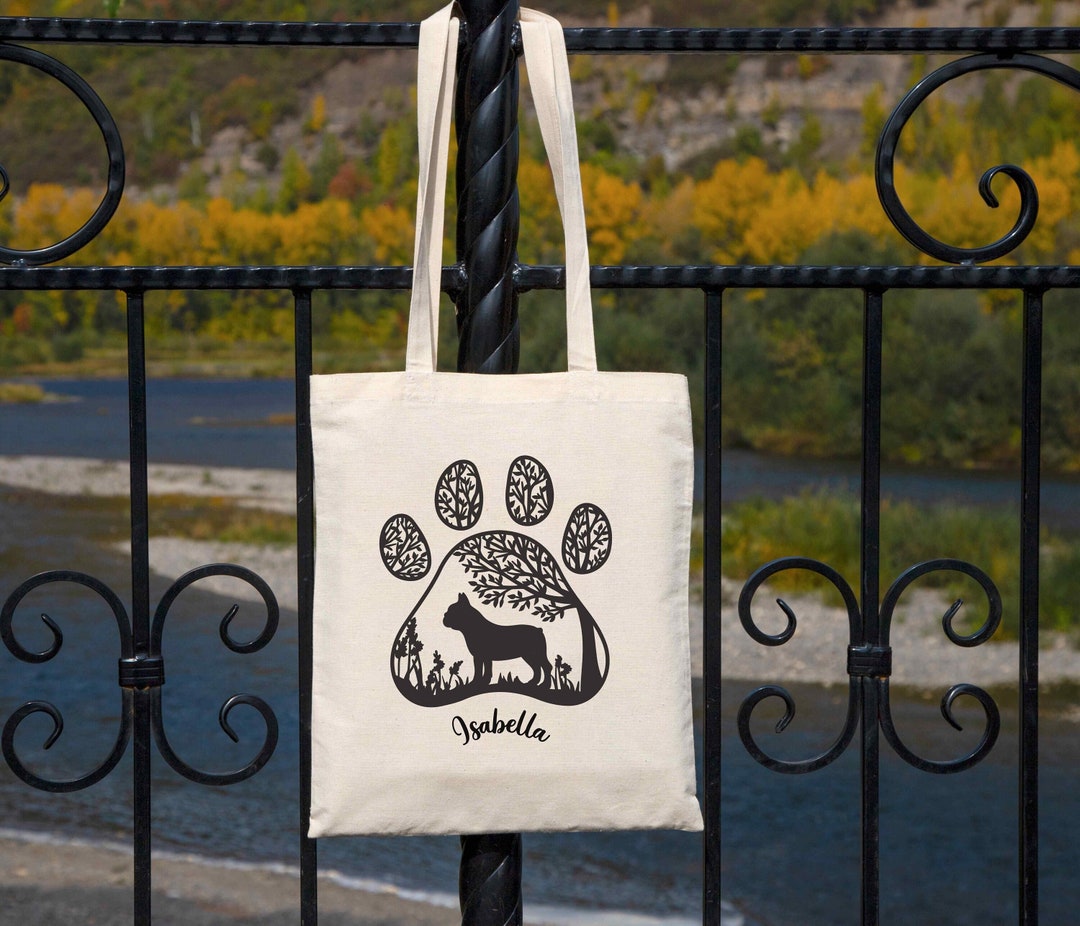 21.76 USD
Personalized French Bulldog Tote Bag Frenchie Mom Totes Reusable Shopping Bags Gift for Her French Bull Dog Gifts Cotton Shoulder Bag
🐾👜 Personalized French Bulldog Tote Bag - Carry Your Frenchie Love Everywhere! 🐶🛍️
Express your love for your furry friend with our Personalized French Bulldog Tote Bag. This stylish and practical tote is perfect for Frenchie moms and dog lovers alike. Made from 100% cotton sheeting, it's lightweight, durable, and ideal for carrying your belongings with a touch of Frenchie flair.
🌟 Key Features:
- Material: 100% cotton sheeting
- Lightweight and compact design
- Handle Length: 21 inches
- One size fits all
- Front and back design
- Personalized with the name of your choice
- 15 inches in height and 16 inches in width
With dimensions measuring 15 inches in height and 16 inches in width, this tote bag provides ample space for your items. The 21-inch handle ensures comfortable carrying, whether you're using it for shopping, daily errands, or as a dog lover's statement piece.
Please let us know the name you'd like to add to the bag, making it a unique and personalized accessory. If you have a specific timeframe in mind for receiving your customized tote, don't hesitate to message us before placing your order to check for availability.
Show your love for your French Bulldog and carry your belongings in style with our Personalized French Bulldog Tote Bag. It's a fantastic gift for yourself or any Frenchie mom in your life. Order yours today and take your Frenchie love with you wherever you go! 🐾👜🐶✨
Step 1: Add to Cart
- Explore our wonderful collection of handmade creations 🎨.
- Click the "Add to Cart" button on the item you desire.
Step 2: Personalize and Customize (If applicable)
- In the "Add Your Personalization" section during checkout or "edit" area 📝, share your customization preferences.
- Specify colors, sizes, or any special requests you have in mind if your order offers this.
Step 3: Complete Your Order
- Review your order details 🧐.
- Click "Proceed to Checkout" to enter your shipping information.
- Select your preferred payment method 💳 and confirm your order.
- Once your order is processed, you will receive tracking information to keep you updated on its delivery status.
That's it! Get ready to enjoy your order, tailored just for you. If you have any questions or need further assistance, feel free to reach out to us. 🌟
http://dlvr.it/Swp7TZ