Personalized Picture Candle Gifts Custom Photo Candles Gift for Him Gift for Her Anniversary Wedding Birthday Keepsake Personalize Gift Idea by 3DCandleCreations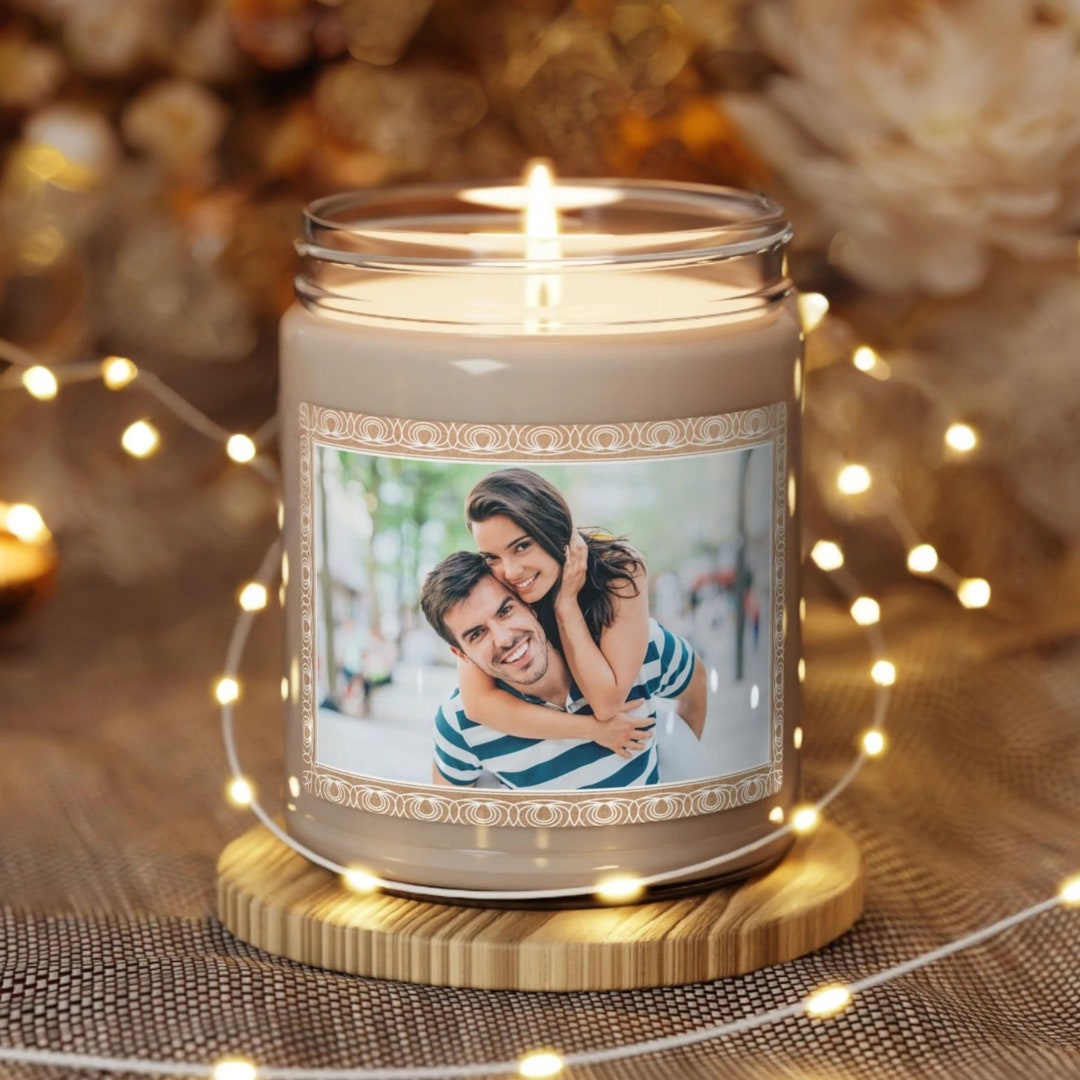 21.16 USD
Photo Candle Picture Candles Personalized Gifts Custom Candles Gift for Him Gift for Her Anniversary Wedding Birthday Candles Cool Candles
Capture precious memories and add a touch of personalization with our Photo Candle. This unique gift allows you to showcase your favorite photos on a beautifully crafted candle, making it a perfect keepsake or gift for any occasion.
Crafted with care, our Photo Candle is made from high-quality materials to ensure a long-lasting and vibrant display of your cherished moments. Simply provide us with your desired photo, and we will carefully print it onto the candle surface, creating a custom-made piece that is truly one-of-a-kind.
Whether you're celebrating an anniversary, wedding, birthday, or any special milestone, our Photo Candle adds a sentimental touch to any celebration. It serves as a beautiful centerpiece or decor item, filling the room with a warm and personal ambiance.
Not only does our Photo Candle evoke nostalgic emotions, but it also serves as a functional and long-lasting gift. The candle is designed to burn evenly, filling the air with a gentle fragrance while providing a soft and comforting glow.
Surprise your loved ones with a thoughtful and personalized gift that will be treasured for years to come. Our Photo Candle is a unique and meaningful way to commemorate special moments and create lasting memories. Celebrate life's special moments with our Photo Candle and let the flickering flame illuminate your cherished memories.
Materials: 100% natural soy wax blend,
100% cotton wick and a glass jar 9 oz
Glossy permanent adhesive label
Available in three scents - White Sage + Lavander, Clean Cotton, Sea Salt + Orchid
All scents have the same wax color
Vanilla and Cinnamon may have a slightly different lid
Colors may vary slightly due to lighting-
If you need this by a certain time please message us so that we can let you know if we can accommodate this before you place the order.
No Cancellations or Refunds
Some items are finished by our production partner. They will ship from the location that is closest to the destination
Step 1: Add to Cart
- Explore our wonderful collection of handmade creations 🎨.
- Click the "Add to Cart" button on the item you desire.
Step 2: Personalize and Customize (If applicable)
- In the "Add Your Personalization" section during checkout or "edit" area 📝, share your customization preferences.
- Specify colors, sizes, or any special requests you have in mind if your order offers this.
Step 3: Complete Your Order
- Review your order details 🧐.
- Click "Proceed to Checkout" to enter your shipping information.
- Select your preferred payment method 💳 and confirm your order.
- Once your order is processed, you will receive tracking information to keep you updated on its delivery status.
That's it! Get ready to enjoy your order, tailored just for you. If you have any questions or need further assistance, feel free to reach out to us. 🌟
http://dlvr.it/SwlhB6