Hair Stylist Sweatshirt Licensed Hairapist Gift For Hairdresser Skull Beautician Shirt Hair Dresser Shirt Retro Vintage Tshirt Hair Dresser by 3DCandleCreations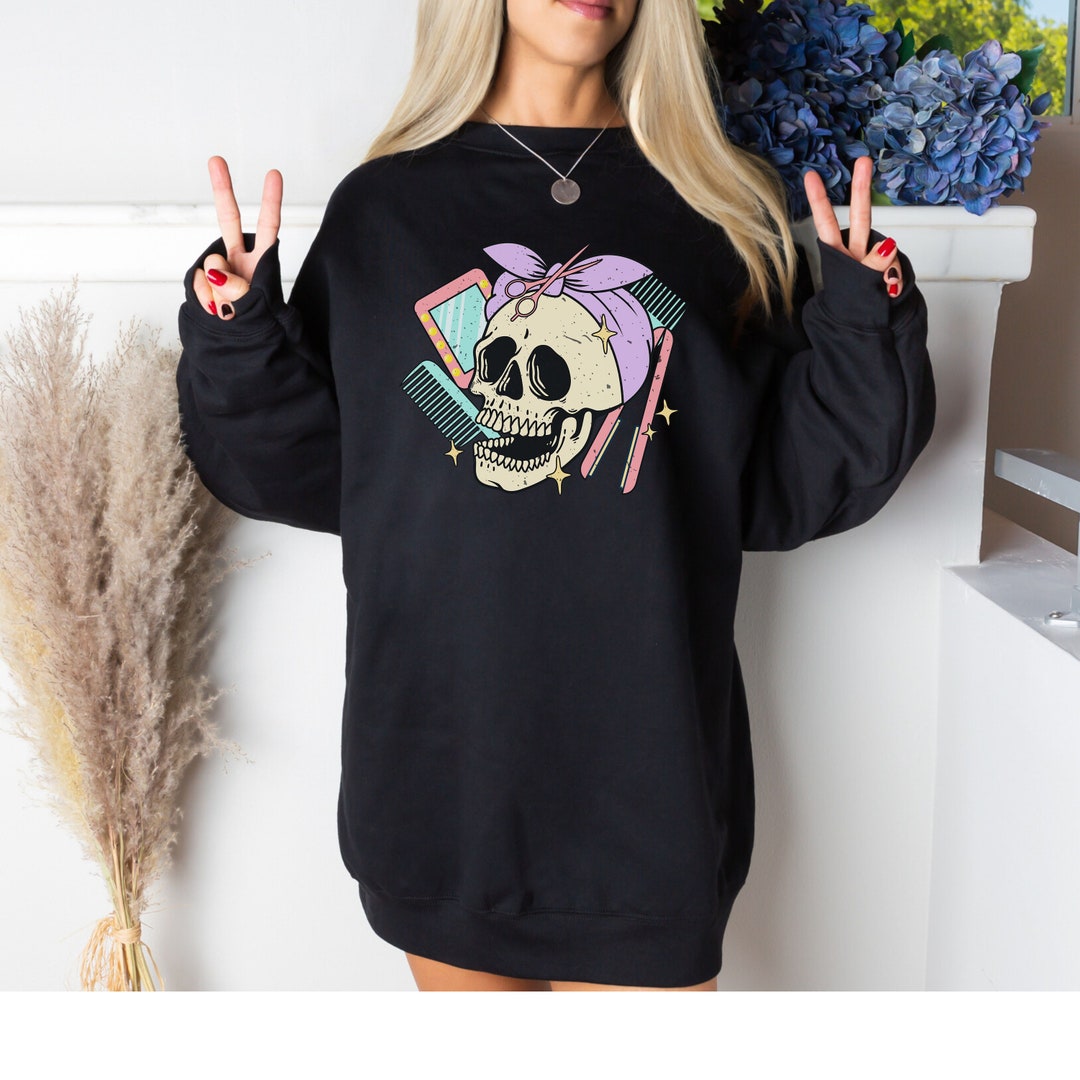 17.58 USD
Hair Stylist Sweatshirt Licensed Hairapist Gift For Hairdresser Skull Beautician Shirts Hair Dresser Shirt Retro Vintage Tshirt Hair Dresser
🌟 Step into the World of Retro Vintage Chic with Our Skull Hair Stylist Apparel! 💀💇‍♀️
👚 Embrace the unique blend of retro and vintage vibes with our Hairdresser Shirt and Sweatshirt. Designed for hair enthusiasts, this apparel is the ultimate fashion statement for beauticians, hairdressers, and anyone who loves bold, boho style. 🌼👕
✨ Key Features:
- 🎨 Retro Vintage Design: Featuring a captivating skull hairapist design, this apparel exudes style and attitude that sets you apart. 💀✂️
- 💯 Premium Quality: Made with high-quality materials, both the T-shirt and sweatshirt are comfortable and perfect for all-day wear. 🌟👌
- 🧵 Durable Construction: The double-needle stitching ensures the longevity of these pieces, so you can enjoy your hairdresser apparel for a long time to come. 💪
- 💨 Versatile Fit: With options for a relaxed fit (T-shirt) and a cozy, warm fit (Sweatshirt), you can choose the style that suits your mood. 👚🧥
🌟 Why Choose Our Hairdresser Apparel?
- 🎁 Perfect Gift: Surprise your favorite hairdresser or beautician with this unique and customizable shirt and sweatshirt.
- 🌸 Versatile Style: Ideal for pairing with jeans, skirts, or boho accessories for a chic and trendy look.
- 🏆 Exceptional Comfort: Enjoy the softness and coziness of these apparel pieces while showcasing your hair passion.
Express your hair passion and unique style with our Retro Vintage Skull Hair Stylist T-shirt and Sweatshirt. Make a statement that's as bold and creative as your hairstyling skills. Order yours today and rock that hairapist flair! 💇‍♂️👚🧥✨
Step 1: Add to Cart
- Explore our wonderful collection of handmade creations 🎨.
- Click the "Add to Cart" button on the item you desire.
Step 2: Personalize and Customize (If applicable)
- In the "Add Your Personalization" section during checkout or "edit" area 📝, share your customization preferences.
- Specify colors, sizes, or any special requests you have in mind if your order offers this.
Step 3: Complete Your Order
- Review your order details 🧐.
- Click "Proceed to Checkout" to enter your shipping information.
- Select your preferred payment method 💳 and confirm your order.
- Once your order is processed, you will receive tracking information to keep you updated on its delivery status.
That's it! Get ready to enjoy your order, tailored just for you. If you have any questions or need further assistance, feel free to reach out to us. 🌟
http://dlvr.it/Swp7XB